In this article, learn how to set up the following:
1. Set up your company logo and SEO description
2. Set up customer support for your shop
3. Set up email notifications
To view and edit these settings, please visit Account > General on your Freshline Dashboard.
1. Set up your company logo, SEO description

1. Upload your company logo under the Company logo section. This logo will appear on your shop, in customer emails, and any marketing materials.

2. Enter your company description. We recommend using a descriptive, detailed overview of your company and services. This description will appear along with your company name on search engines - helping potential customers find your services.

3. To change your Time Zone (set up during initial sign up) or configure a Custom URL, please reach out to support@freshline.io.

4. If needed, click on Reset Password to reset your dashboard user password.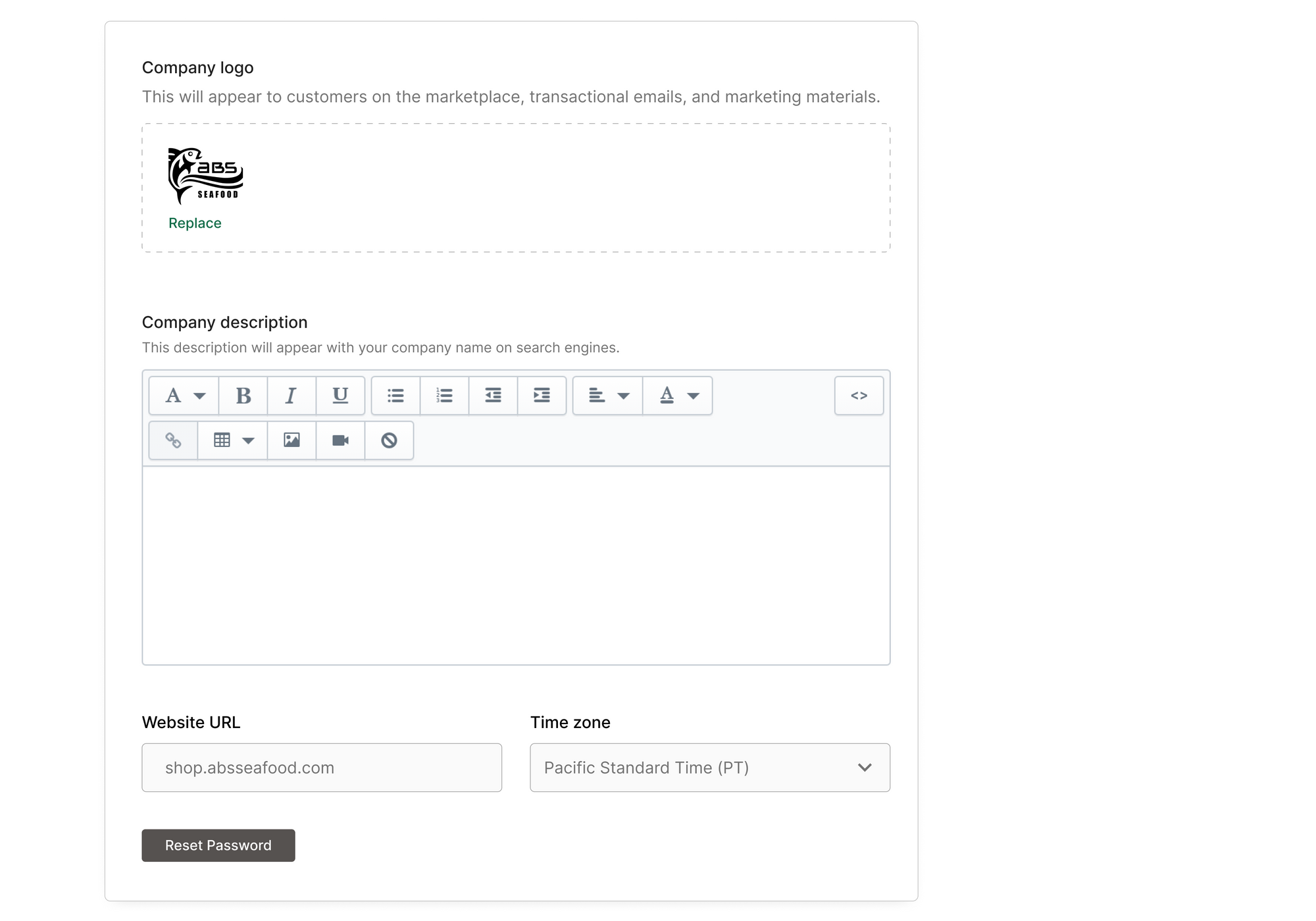 6. When you have finalized your logo, description, URL, and time zone, click on Save.
---
2. Set up your customer support info
1. Input a contact support email and phone number for you customers to reach you at. This email and phone number will be displayed on the footer of your store. This will also be used as the sender for email notifications.

2. When you have finalized your customer support, click on Save.
---
3. Set up notifications
Input any email addresses you'd like to include on any platform notifications. These recipients will receive all order notification emails.

2. When you have finalized your email notifications, click on Save.