In this article, learn how to create and edit products:

1. Create A Product

To create a product visit
Product > All Products > Create Product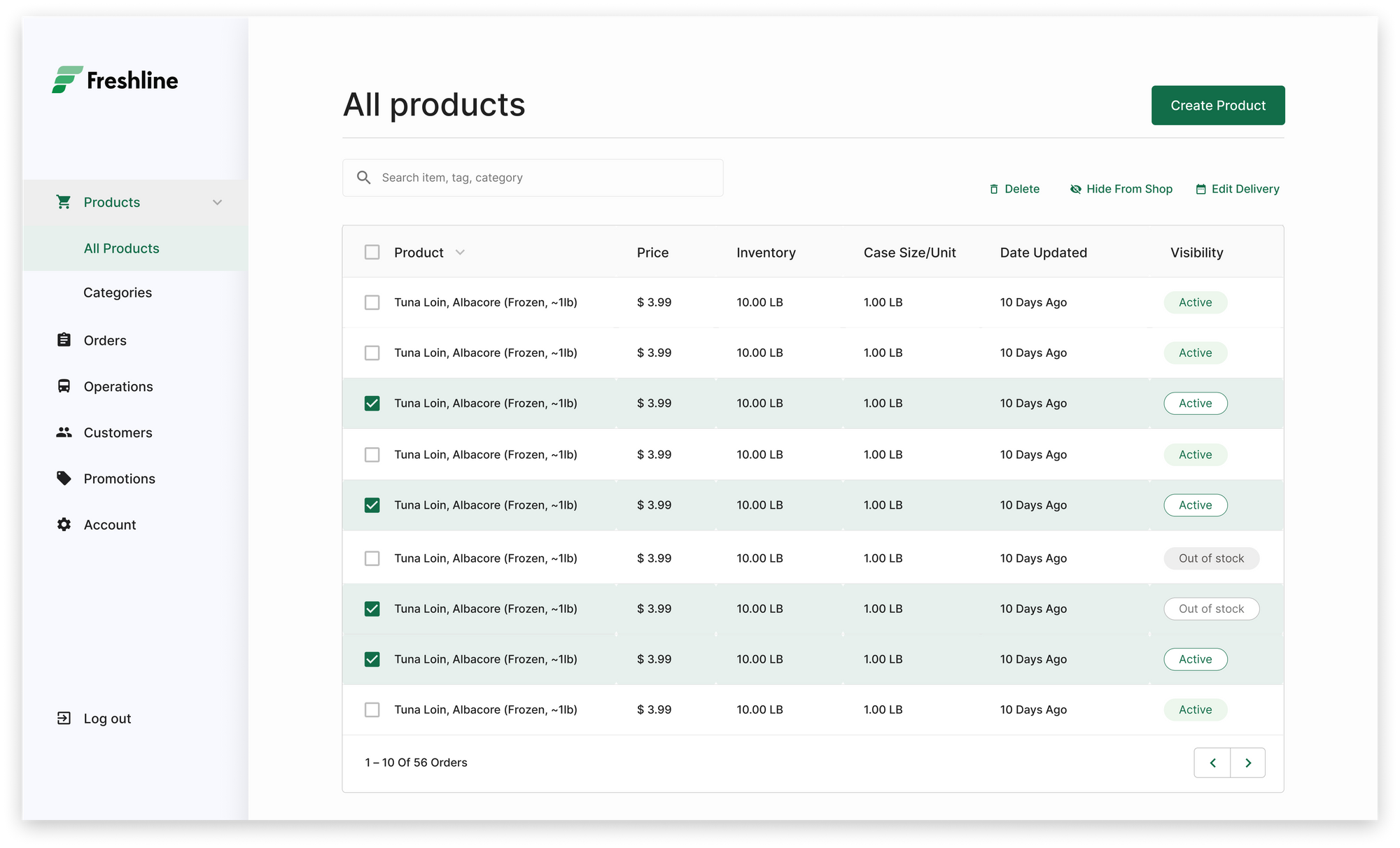 1. Enter a title, sub-title and description for your product.

2. Enter in the item price. If the item is on sale, check the On sale box and enter the sale price under Item price and the orginial price under Original Price. If the item is not on sale, uncheck the On sale box and enter the item price under Item price.

3. Enter in the case size for the product. Case size controls the quantity picker on product. Customers can select the quantity of product for purchase in the increments set here.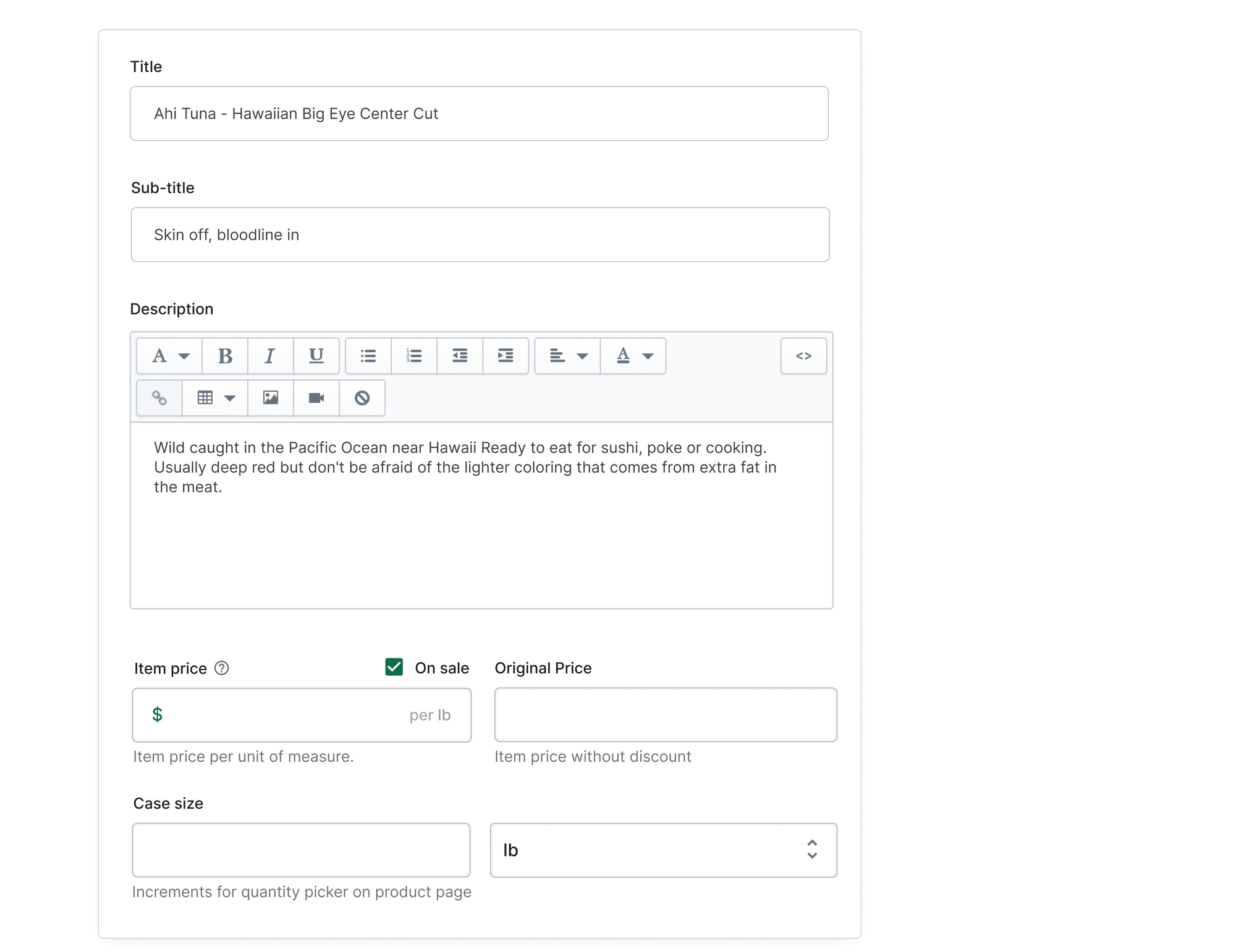 4. Toggle Display on store on to make your products visible on your shop. Toggle Display on store off to hide your product on your shop.

5. Optionally, select the Feature Item checkbox if you wish for the product to be displayed in the first section of your shop for higher visibility

6. Upload an image for your product. You can add up to 5 images per product.

7. Select a category for your product. Your product will show up under this category on your shop's side navigation.

8. Select which tags you'd like your product to be displayed under on your shop.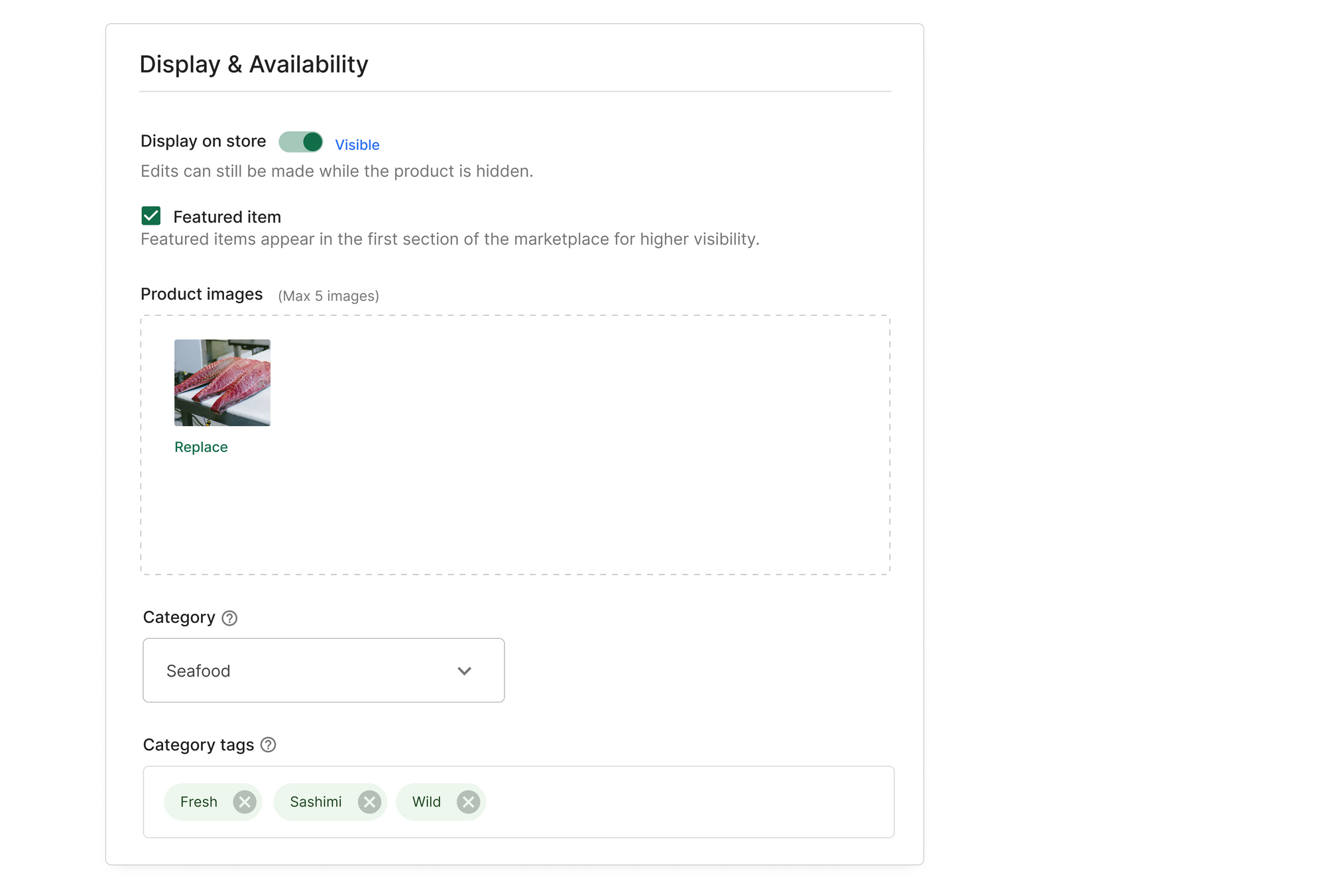 9. Enter an inventory code for your product. This code will help you identify products while you're fulfilling orders.

10. Optionally, toggle Track Inventory on to keep track of inventory and be notified when products are low stock or out of stock.

11. Enter the total inventory weight (For ex. if you have 10 x Salmon filet and your case size is 2, enter 20).

12. Enter in the shipping weight. This weight is used to calculate shipping rates at checkout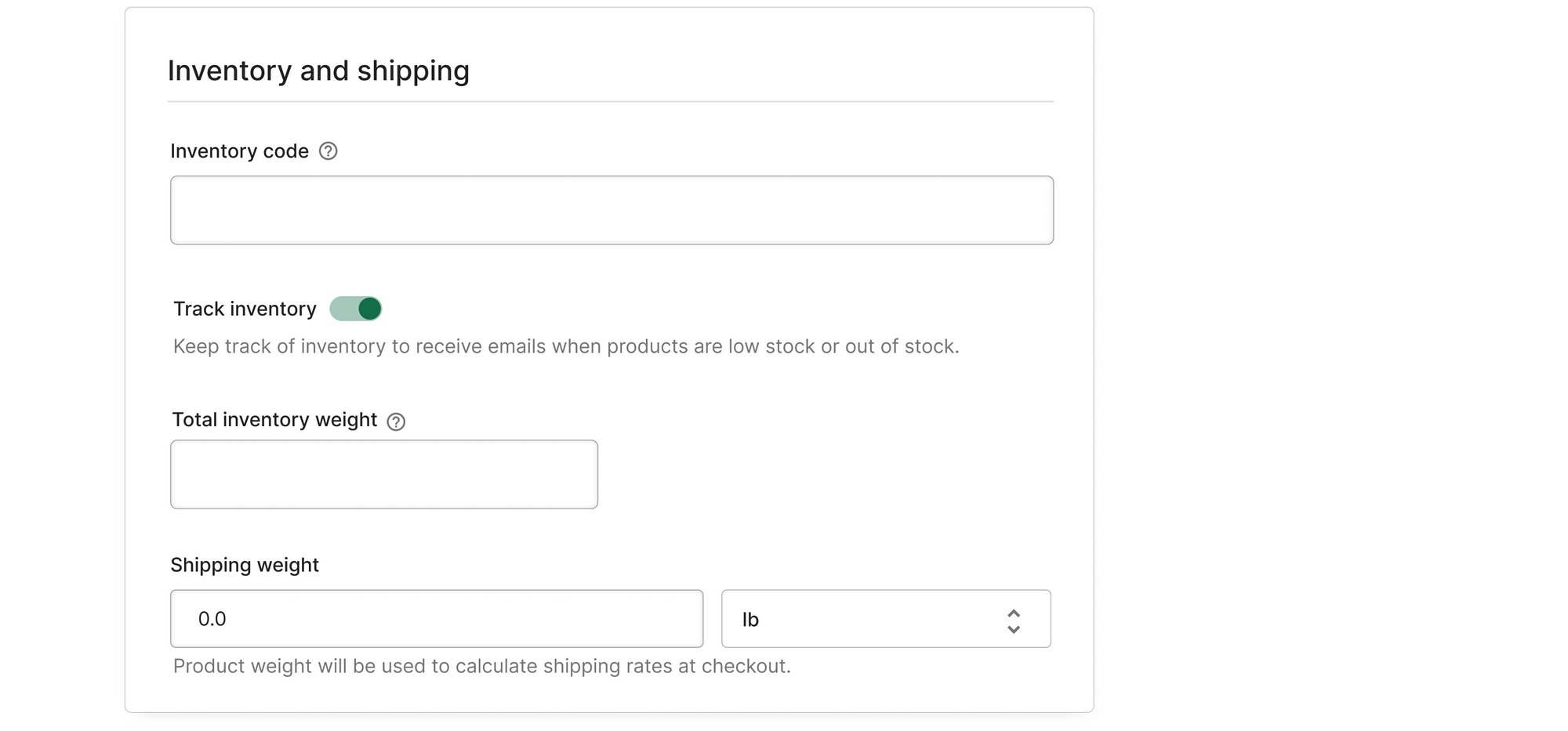 13. Choose your product's delivery date by selecting the Deliver On and Order By fields. Customers will need to order by the Order By date to pick the Deliver On date chosen.

14.Optionally, toggle Everyday Delivery on if you would like to offer delivery for the product every day.

15. To create a pre-order item, create an order lead time by modifying the Order By date.
16. When all product details have been finalized, click Save.
2. Bulk Edit Products
Bulk edit products visit
Product > All Products
1. Bulk edit by selecting multiple products.

2. To erase products select your desired products and click on Delete.

3. To disable items from your shop, select desired products and click on Hide from Shop.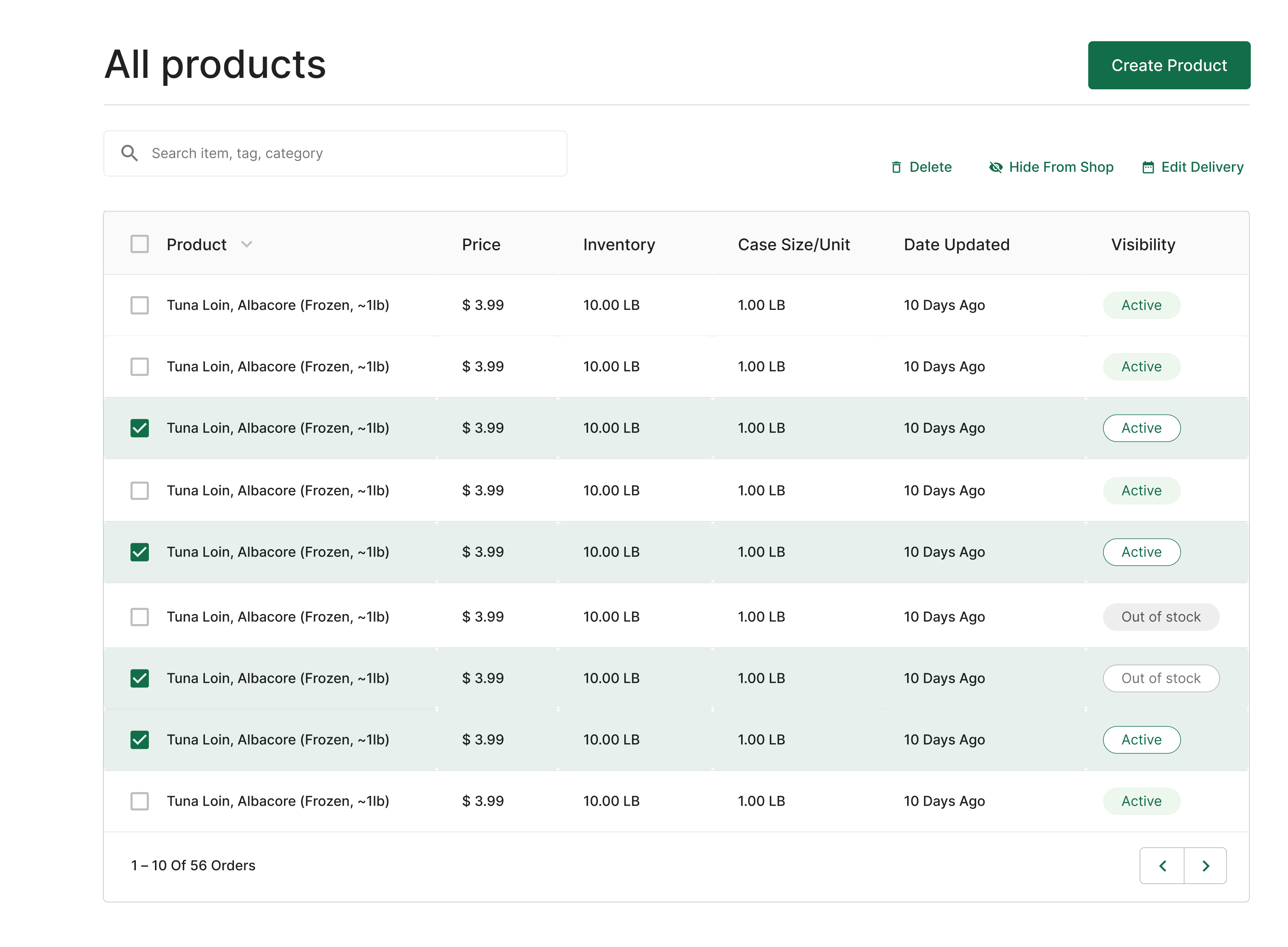 4. To adjust the delivery date and order lead times select desired products and click on Edit Delivery. Click on Save to confirm new delivery dates and order lead times.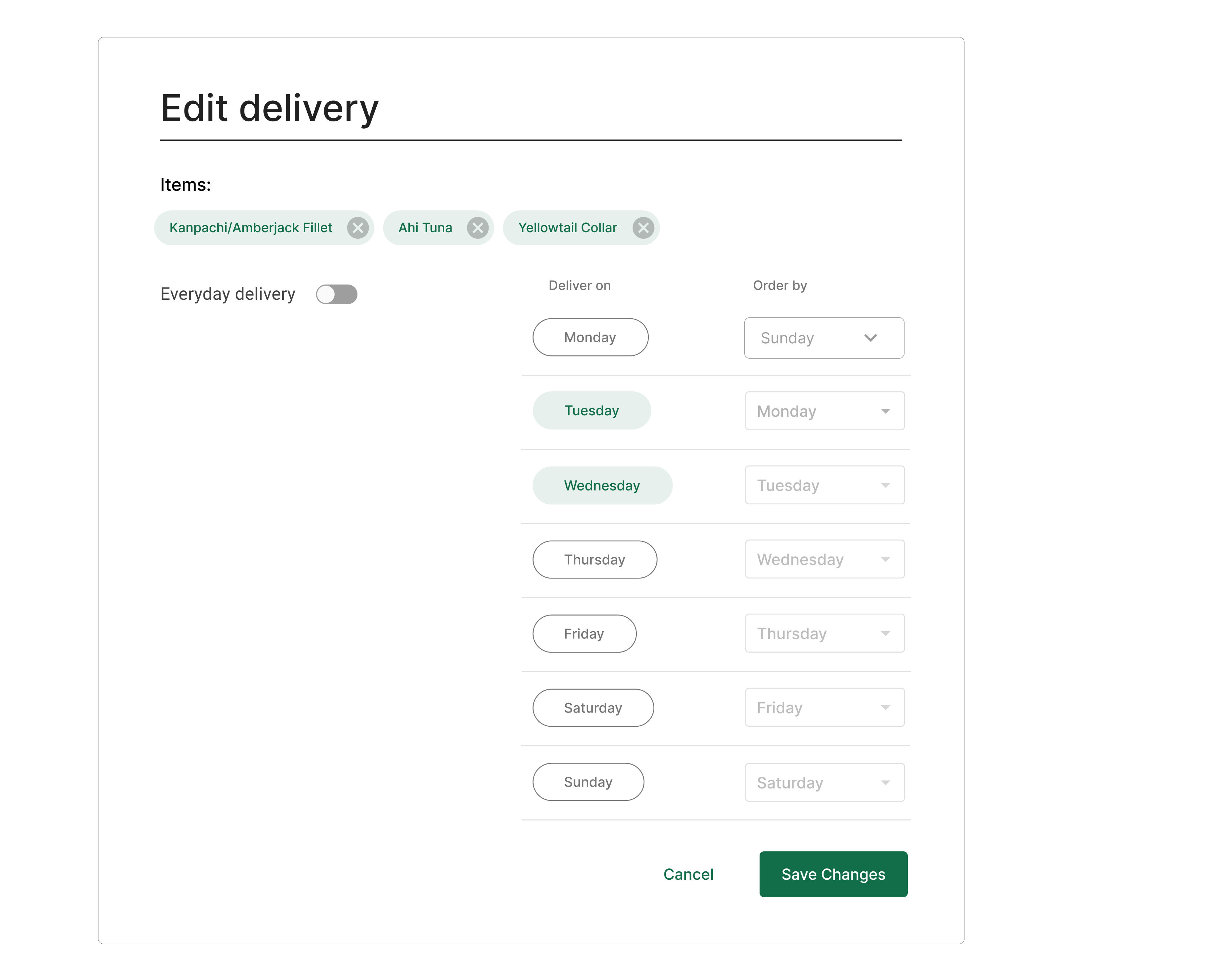 5. Click on Save to confirm the bulk adjustments.