Your Wholesale URL
You can specify the public URL you would like for your wholesale store (i.e. wholesale.freshline.io). After this is set up, new and existing customers will be able to discover and browse through your product catalogue (descriptions, names, photos, case sizes), but without sensitive pricing information.
In order to access the latter information, they will need to request a wholesale account on your B2B store.
Business Customer Sign Up
After you've set up your wholesale store, your product catalogue will be accessible to search engines and prospective customers. This is helpful for capturing top-of-funnel client interest - something that's not possible with offline/static PDF price lists.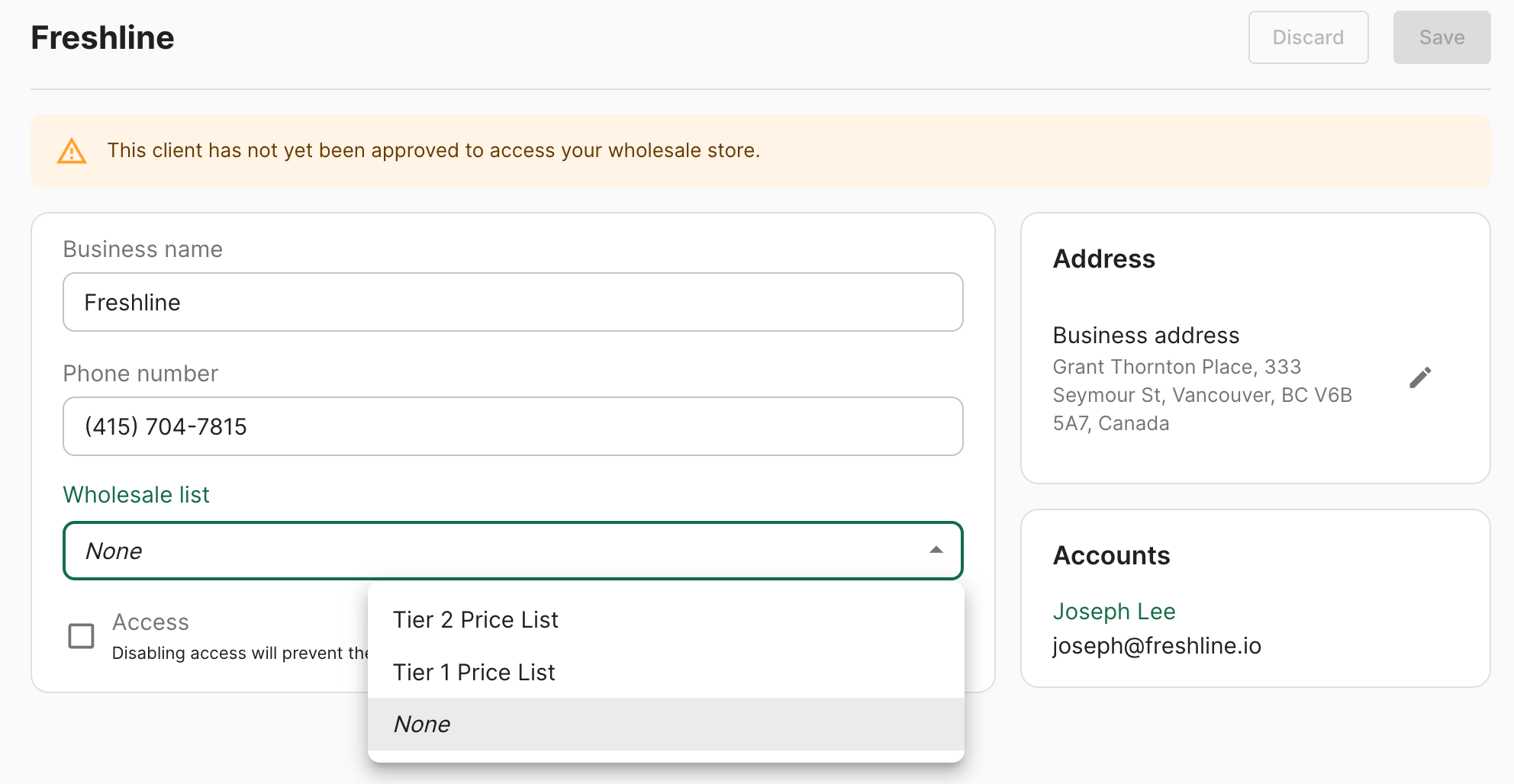 Interested wholesale customers can easily sign up for an account and request an account. Upon registration, you'll receive an email notification with the clients details alongside the option to approve/deny their access.
Create a Business Customer Sign Up
In order to create a business account for an existing customer, simply navigate to the Business Account Creation Page.
From here, enter in the required business and account information, choose a temporary password, and click Create. After creation, approve their account and assign a price list to give them full, unrestricted access to your wholesale ordering portal.