Online shopping has skyrocketed in recent years. While it continues to grow, there is still a vast majority of consumers who prefer to shop in-store - especially when it comes to grocery shopping. When you are not able to physically see, feel or choose the exact product you want to buy, it can create distrust and hesitation for many consumers that are looking to purchase perishable goods.

Why? Well - one can safely assume a box of Honey Nut Cheerios Cereal sold online looks and tastes the same compared to any other box of Honey Nut Cheerios Cereal sold in a grocery store. However, one cannot safely assume that apples bought online are going to be the same as apples bought in a store. This can boil down to taste, freshness, size, or color. Thus, it's no wonder why perishable foods have been one of the slowest retail sectors to join the e-commerce bandwagon.

While there isn't a foolproof way to alleviate all customer concerns, there are foolproof ways to help create trust and increase online sales with some simple tips and tricks.
One key method to increase sales and decrease consumer cart abandonment is to provide as much visual and written content as possible when selling online. It's worth asking yourself -
"How can we build trust with our customers? How can we replicate the same sensory experience of shopping at a fish market, butcher, or produce market?"

Luckily, we've compiled some tips and tricks to represent your brand and spark sensory responses in your customers through their screens:

Photos are worth a thousand words
Quality photo(s) - specifically non-stock photos - can reach through our computer screens and spark a sensory response, helping customers imagine how great the product tastes and looks. We recommend keeping these steps in mind when you are posting photos to your website.

Use a photo for every item
Online consumer behavior is clear about how digital content is consumed. Users will scroll through websites until their eyes are drawn to an interesting photo. If you are trying to sell strawberries without a photo of the strawberries, there is a high chance that users will scroll right past that product - no matter how great you describe them in the product information.

2.  Filtering and editing your photos to match your brand
Major companies such as Coca-Cola or Old Spice use specific colors and editing techniques in their photos to make consumers feel something when they see their photos and products. Although Coca-Cola and Old Spice may feel incomparable, they have taught us so much when it comes to branding, and that is exactly what you want to keep in mind for the photos you present on your website.
Here are some examples:
Are you selling seafood? Maybe you want to stick to a cooler look for your photos. Adjusting the temperature of the photos to be a dark, colder look, or contrasting the blue colors can present the idea that the fish are coming straight from the ocean to their door.
Are you selling apples and vegetables from your family-owned farm? Maybe you want to adjust the temperature to be in the warmer tones - highlighting the warmth that surrounds a family-owned farming business.

Photo editing tips to keep in mind:
Try to stay consistent with the background - it doesn't have to be staged by any means, but if you have a photo of a bucket of apples, then a staged plate of avocados next, then potatoes growing in the ground - it might cause users to believe that all the photos were taken from the internet and that the products won't look the same in person.
If you do use photos from the internet - which is called stock photography - make sure to go back and edit them to match your other photo's colors. Otherwise, they will stick out like a sore thumb to users.
Make sure that your resolution matches the size of the photo you are publishing - essentially this is the clarity of the photo.
Adjust the clarity - although the resolution is great, this is the cherry on top.
Brighter the better - in most instances. If your brand presents with a dark look, then stick to that. However, in most cases, users respond to food photos when they can clearly see each product.
Adjust the saturation & contrast - again, this helps with clarity and makes the food look more inviting to try.

The benefit to staying consistent with your photo editing is when consumers are shopping on your website, there isn't confusion about where all the different items are coming from. If they all look the same, it presents that all these items are coming from your location.

Branding, Branding, Branding

We can't stress enough how important branding is when it comes to e-commerce - but it's especially profound for perishable foods. While it may seem silly to brand your farm, fishery, wholesale store, or butchery - branding can go a long way.

Branding refers to the thoughtful actions you take to influence your customer's perception of your products and company as a whole. Think about how and why consumers make a choice of which store they shop for when it comes to meat, seafood, or produce. What motivates them to choose that store? Ultimately, branding can convert new customers into loyal customers, and that's the ultimate goal is for selling perishables online.

What you'll notice when scrolling through successful perishable food websites: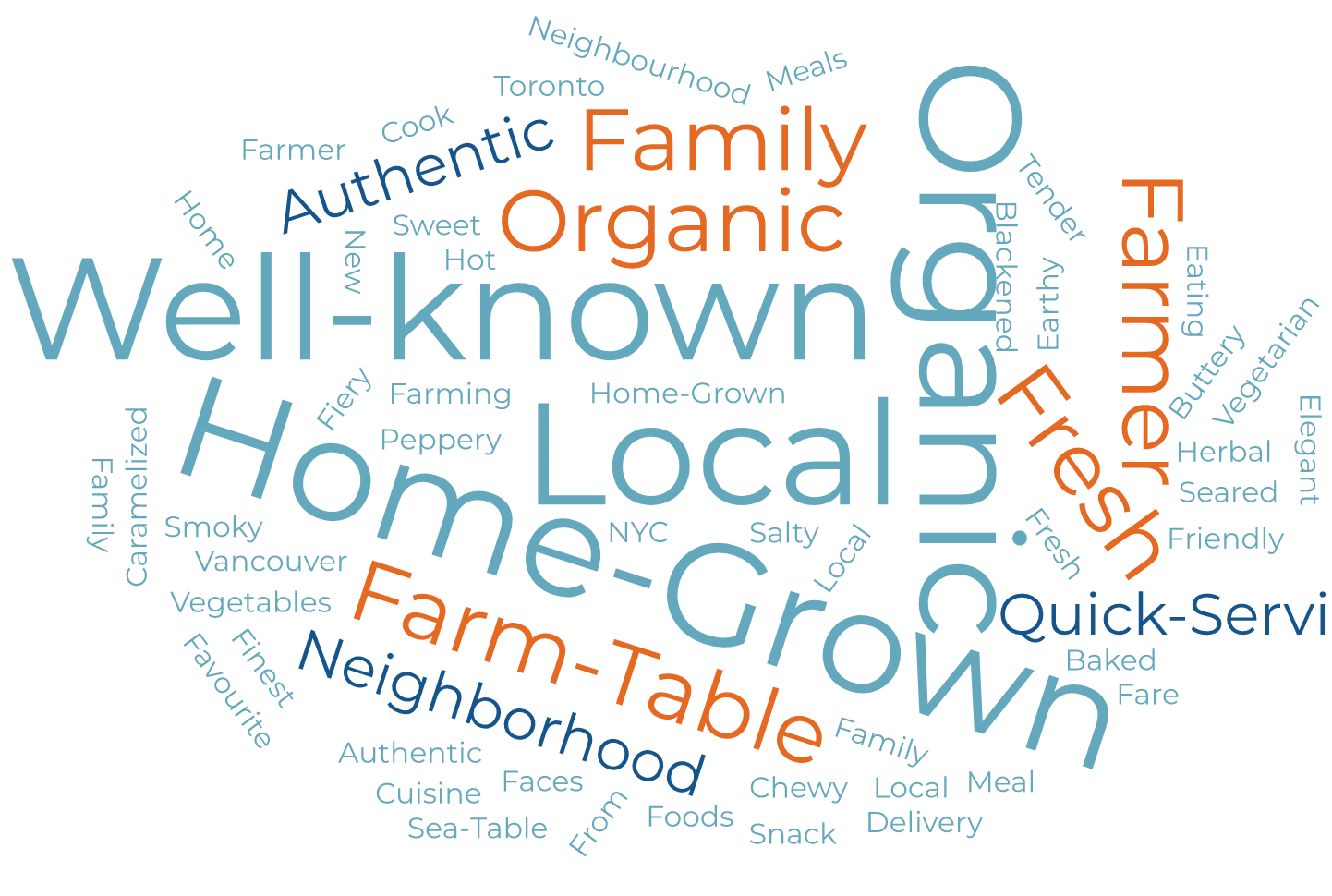 1. Key-word strategy
After you make a list of what your keywords (things you want your brand to represent - such as "farm-direct" or "fishermen-direct") are, you'll reiterate them on your website, social media pages, and product descriptions. These are important because they help with SEO (Search Engine Optimization) - which is the process of improving the quality and quantity of website traffic to your website from searching the internet.

Here's an example:
Key Word - "Homegrown"
Post an Instagram picture that captions "there is nothing that beats our homegrown potatoes". Then you'll be using the keyword throughout your website main page, throughout a blog, and in some product descriptions.
2. Social Media
Social media for food companies holds incredible growth opportunities. Food already has the advantage of being visually appealing - so why not use that to your advantage?

Digimind has found that 75% of "foodies" are found on Instagram and Facebook looking for places to eat, sharing new restaurants, and recipes after trying them. Ultimately this would mean that your reach of new customers can continuously grow from the number of consumers sharing your products on their own social media platforms to their followers.

The other great element about using social media is the notion of building a community.  One of the fastest-growing segments of this include the "shop local community". Users today are looking for local activities, restaurants, farmer's markets, clothing, etc - through their social media's location features. Interacting with other local businesses on social media, will not only spreads awareness of your company, but also shows that you're another local business that they should consider when shopping for ingredients.


Information Overload - in a good way
As we know, consumers lose the ability to smell, touch, and sense perishable goods when shopping online - compared to in-store shopping. A way to mitigate this is to provide more information. Oftentimes, the more info, the better.
We're not saying write out a full blog for each food item - however, there might be some key information factors that you may want to consider adding onto each product's description:

Invest time into making a company video for the homepage of your website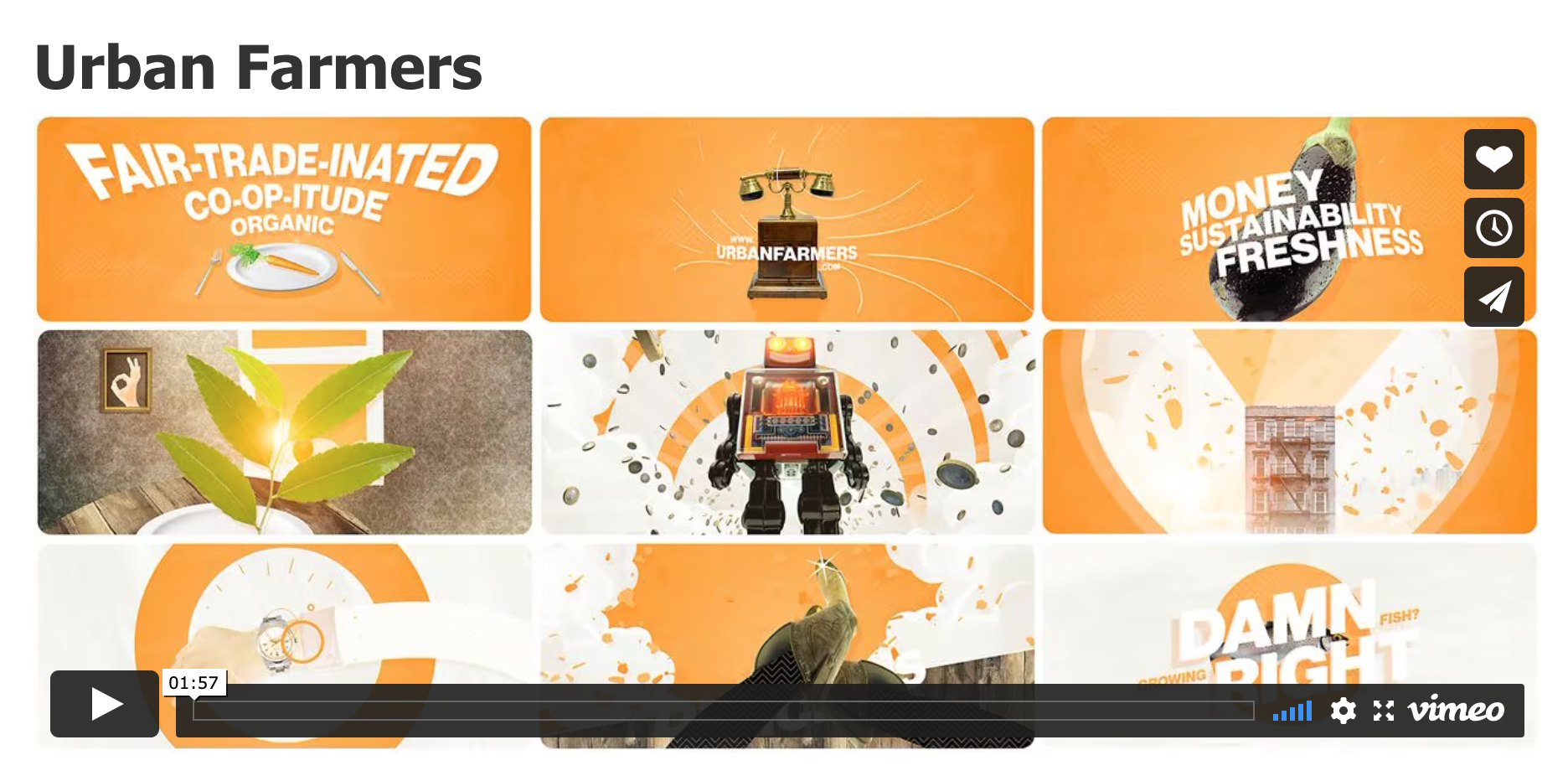 Company videos are beyond underrated. As mentioned before, users shop by looking at visuals until their eyes are drawn to something. Although users like to know more about the company when they are purchasing online - there aren't a lot of users that are willing to read a 2-page article about how you got started. Though, they are likely to watch the interesting company video on your home page that captures how you got started and more.

The video should try to capture things such as:
The happy faces behind the company
the location
the atmosphere of your company
the quality of products
the experience of shopping with them.
When consumers watch a company video, they also subconsciously realize that you are a real company that invests and believes in the products you are producing. That there is nothing to hide behind computer screens.

---
In short, these are three (of many) strategies to create a thriving, successful brand for perishable food suppliers. While there's no doubt that these steps take time, the effort is often worthwhile and the value is sustained into the future. Ultimately, "effort is important, but knowing where to make the effort makes all the difference".

Want to know more about how to start selling perishable foods online? Contact us! Follow us on our social media platforms - we will be more than happy to discuss with you the best ways you can improve your efforts in working in this industry.