In this article, learn to create different categories to showcase on your shop.
Create A Category

To create a category visit
Product > Categories > Create Category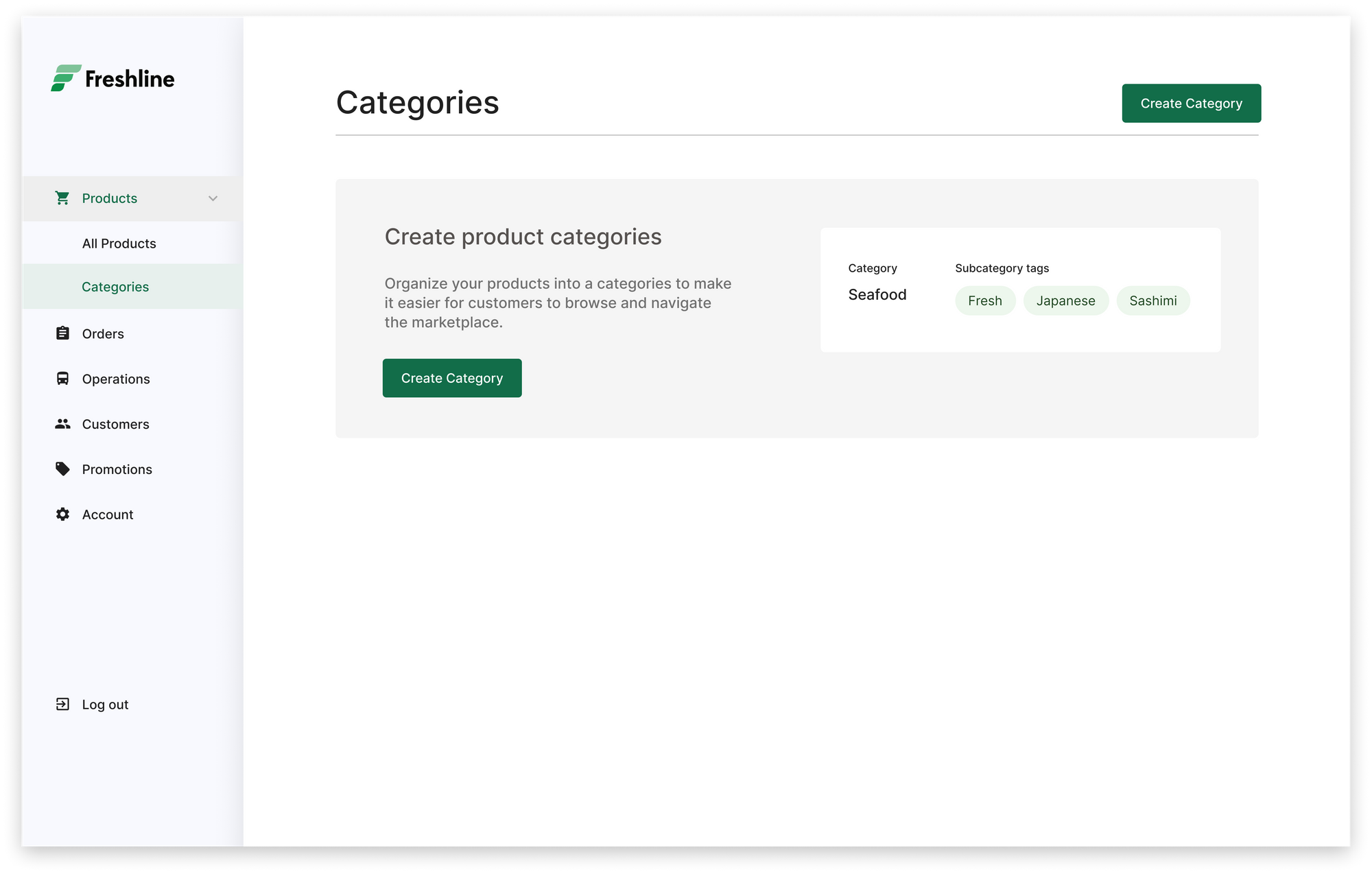 1. Provide a name for your category (eg. Seafood). Categories will appear on the side navigation of your shop.

2. Provide a series of tags for your category (e.g. Fresh, Frozen, Live, Smoked). These tags will fall under the category in the side navigation of your shop.


3. Re-order the category by using the Display Order dropdown to configure the display order. This will determine the ideal layout on your shop's side navigation.

4. When you've finalized youe category click on Save.
These categories and tags will now be available for selection in the Product Create/Edit pages. To add a product to a category, use the product details page.