When it comes to consumer purchasing behavior, online shopping has become an increasingly important channel that can no longer be ignored. This is especially evident for farmers, fishers, and wholesale food suppliers - as more consumers become comfortable getting their grocery and food ingredients online.
However, this online transition is often a difficult one for food suppliers - who often have specialized needs and requirements that non-perishables sellers often don't have.
But setting up an online store, running an effective marketing campaign, or growing your business doesn't have to be so daunting. That's why we've compiled this short post to serve as the place to start. By the end of the post, you'll realize how easy, seamless, and time-saving it is to complement your existing operations with an online store.
Here are a few simple steps to start and grow your online store - without investing in up-front marketing costs or technical development:

---
1/ Gather Key Information & Photos
Most e-commerce platforms such as Freshline or Squarespace require standard information to help engage your audience and provide relevant information on your company. We recommend gathering some of this information beforehand - rather than spending time finding individual information/data throughout each step.
Here are some of the common things you'll want to have handy, before you start:
Payment / bank information - depending on the platform you choose, there will likely be a monthly payment fee that is charged to a credit card. Further, your platform will need to know where the money is going for orders placed online.
High-quality photos for your website - ensure you have a good landing page image (one that best represents your brand), alongside any photos of your farm/business you would like to feature prominently. Here's are some great examples: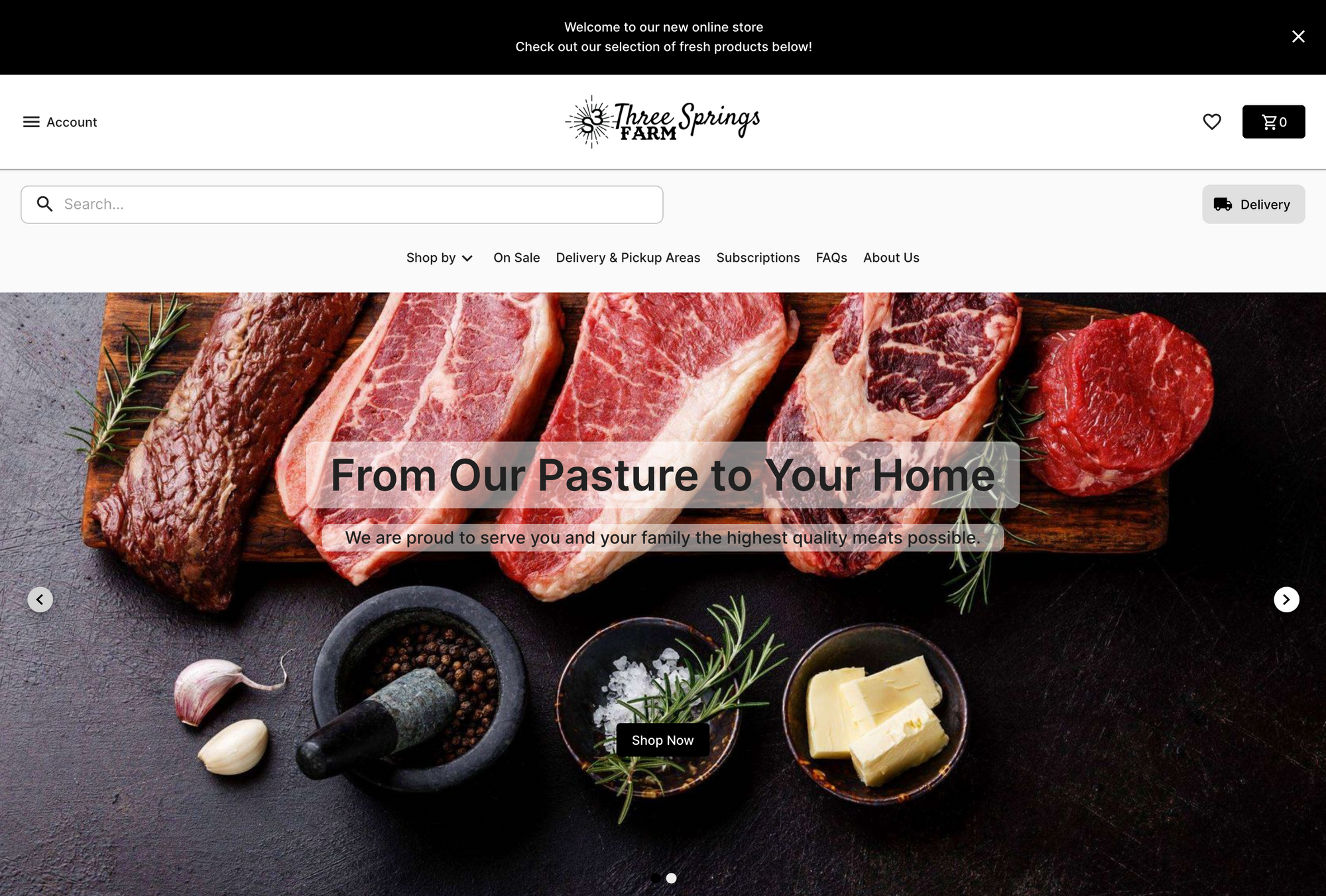 High-quality product photos and descriptions - you'll want a photo for each product, and some keywords (a longer description is best) that will attract the customer. This will make it searchable on search engines as well. We recommend opening up a blank page and writing out your descriptions for each product with those keywords such as "Toronto Local", so when it comes to inputting everything onto your store, you can copy and paste.
Here's an example of a great description: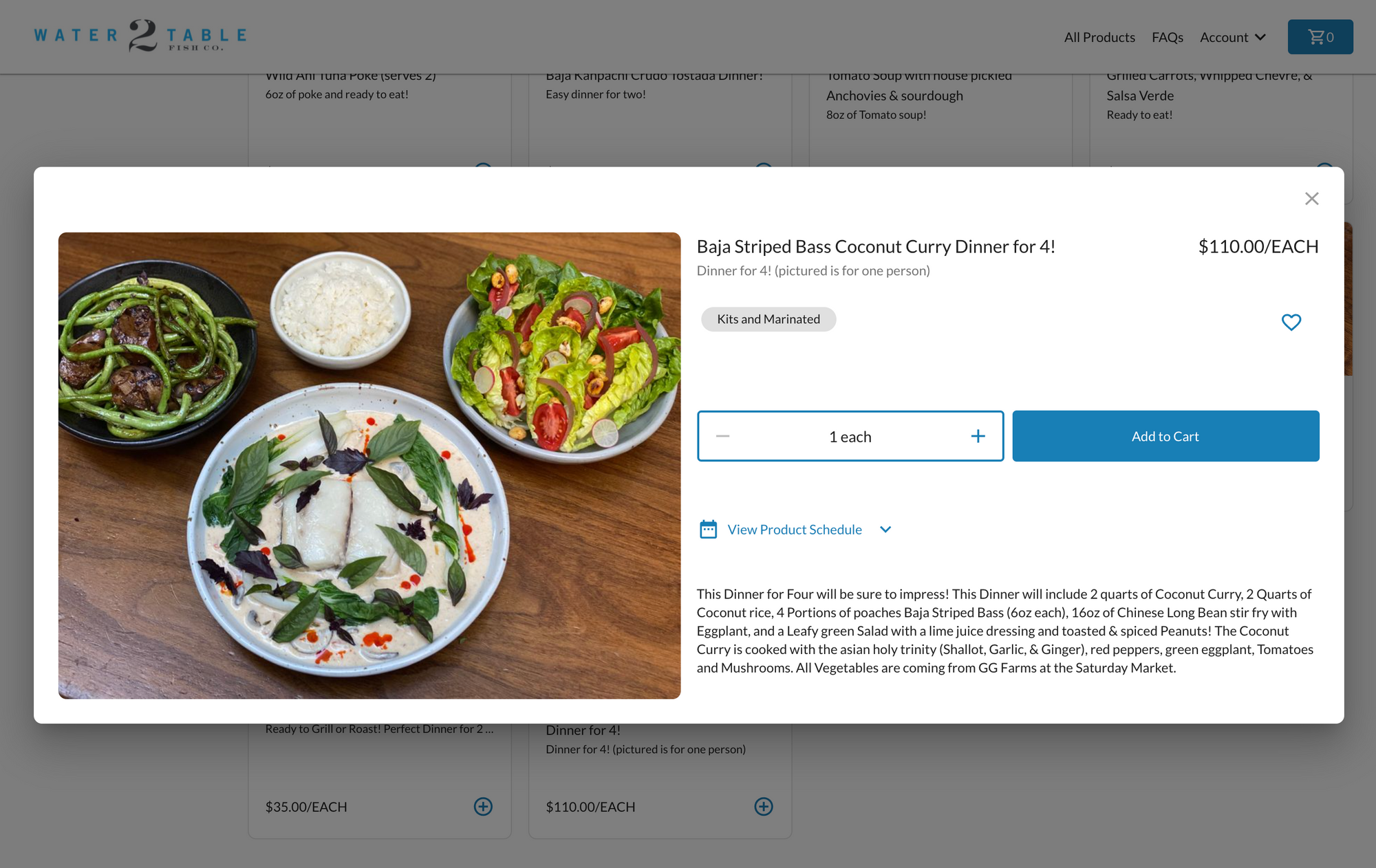 About Us Information - Again, we recommend opening up a blank page and writing down some information on how you got started with your farm/company, what differentiates your product, and/or what you'd like to convey to the customer. Jot these down to be added onto your store at a later date!
---
2/ Set Up Your Store
Once you've gathered information, the next step is to choose which e-commerce platform you'd like to create your website on.
We recommend doing your research before you decide which one to use - but keep in mind that different platforms specialize in different use cases (i.e. some are great for t-shirts, some are great for restaurant meals, some are great for perishable foods)!
It's helpful to review each platform's website, it's reviews (e.g. some Freshline reviews here) you are considering. For example, platforms such as Shopify may be best for businesses such as clothing or jewelry, but they can also lack some critical features that better caters to other industries such as seafood, meat, or produce.
To begin setting up your store, you will be walked through the regular steps found on most platforms such as:
Creating your email login and password,
Setting up or customizing your store design to fit with your brand,
Uploading your products, categories, and groups,
Creating a page that explains who you are,
And creating boundaries of where you sell and where you don't!

The most crucial part to remember about creating your storefront is that you want to focus on simplicity and ease of use. You want to make the website as dead simple as possible - such that a toddler or a senior can easily navigate and order from your store.
If setting up a store yourself doesn't sound like something you want to do - reach out to the various agencies, platform support teams, or a tech-savvy friend to help.
---
3/ Establish Your Social Media Channels
A large part of success online comes from promoting your store through the current platforms. We recommend signing up with Facebook and Instagram accounts, as these two platforms are the most engaging for local businesses at the moment.
Social media may seem like just another task to add to your day, however, we might argue that they are climbing up to become mandatory for every business (especially online ones). Our society loves to be a part of everything, and having a social media account allows consumers a look at what your business and industry is like.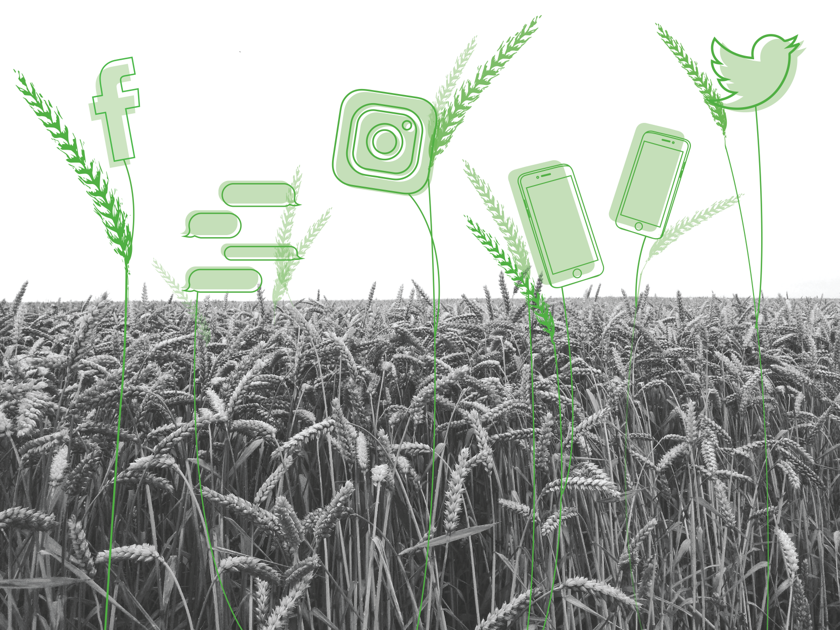 You'll want to set up a Facebook business page and an Instagram business account. We recommend starting with this guide. If you're a visual learner, we recommend walkthrough videos that explain detailed tips and tricks on hashtags, location tags, what times to post, etc.
---
4/ Promote Via Email Marketing
With your new online presence, it's a good idea to send your customers an email to check out your amazing products! If you don't have any customer email addresses, do not worry - one of the many great features of creating an online presence is that you have multiple options to collect information from your audience.
The two most common ways to collect email addresses are through social media and an email subscription box attached to your store. You can promote your email newsletter on your social media accounts and direct consumers to send you their E-mail address on your subscription box on your website!
Regular, consistent email marketing (ideally once per week) is critical to getting consistent sales online. It may seem intrusive, but email notifications are fantastic reminders and are often what pulls back an idle shopper to finalize their purchase.
Check out the example below for examples of effective, weekly email newsletters: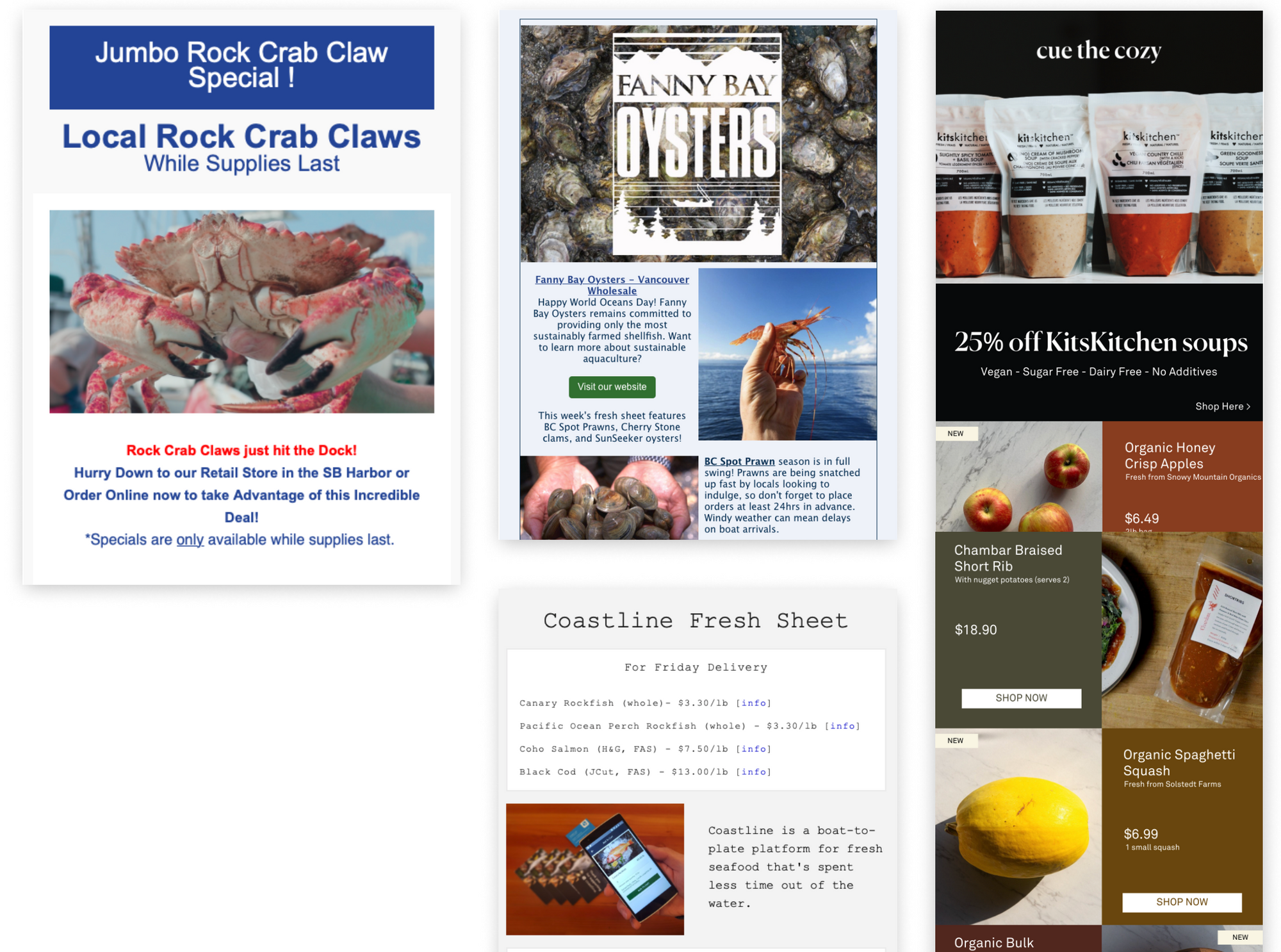 ---
5/ Start Growing 📈
It's go time! Once you've set up your store, added your products, and have your social media channels established, you are ready to start selling.
The biggest part of your success will be consistency. Most farmers give up on online sales after a few weeks - not realizing that repeated social media posts, email marketing, and online presence will lay the foundation for future growth. You may not see viral results from day 1, but success is guaranteed to snowball if continued effort!
If you're looking for a food-specific e-commerce platform, or if you have questions on how to get started online, give us a shout. Freshline is here to support you on your online journey!
Happy selling!
The Freshline Team 🥦