Target audience analysis is an imperative part of any marketing strategy. You need to know who you are talking to, and what your customers want to know about your business. When you know the answers to these types of questions, you can tailor your messages best align with your target audience. Ultimately your message should be relatable for new customers; with your ultimate intent to turn them into loyal customers.
While it may sound daunting, conducting a target audience analysis is a lot easier than you'd expect. Though there are many different types of information you can gather, we've narrowed things down to just two important pieces of information: (1) Demographics, (2) Consumer Behaviour, and what you can do with that information.
1. Nail Down Your Demographic
A typical shopper on your store has a "buyer persona" - a rough estimation of their age, sex, location, income. Luckily, all of the information is automatically generated for you (via tools like Google Analytics) - making them easily accessible!
Ultimately, you want to utilize parts of this 'buyer persona' to help you understand what is most important to them.

Here are some useful tools you can use to generate demographic data: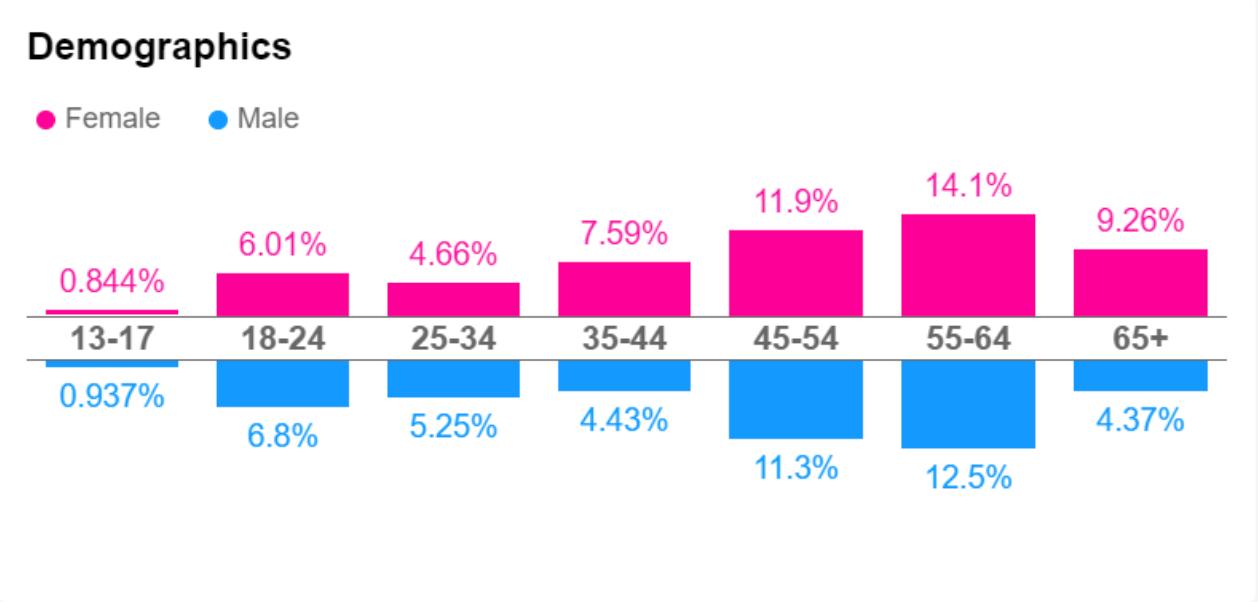 Using the image above as an example - let's say you are a seafood supply company -  this graph shows that the ages 45-64-year-old women & men are should be your primary target audience. Some reasons might be related to income compared to the younger generation, maybe the taste for finer seafood, etc.

This is a great start to your data collection, however, you are going to need a little more information before you can start tailoring your content to speak to this age group.
2. Analyze Consumer Behavior

To begin, try to recall already known information you have subconsciously gathered about your audience. You'll find common traits from your buyers that you may have not paid attention to before. Think of your conversations with your customers - they might have mentioned what like or dislike, or how they heard of your company, how old they are, and so on.

Insights into your customer's behavior will help you gain an understanding of how they live, their pain points, their mindset, and the most effective way to put your brand in front of them. You want to track your audience's top interests so that you can relate to the things that they enjoy doing the most.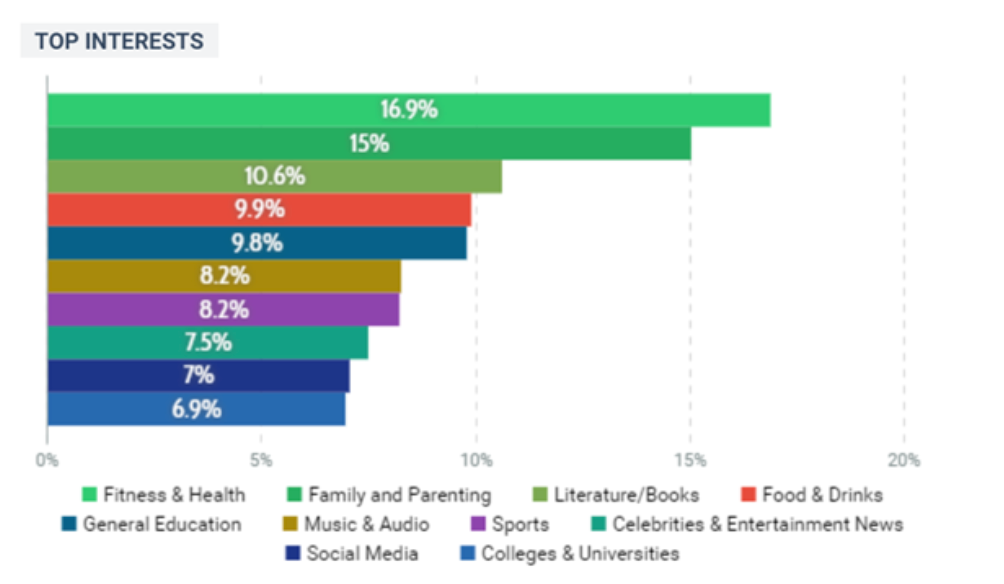 Following the narrative that you're a seafood supply company & looking at the picture above: we can gather that your viewer's interests are fitness & health, and their families.
This kind of information is potentially the most important. Based on your customers interests from the data above, you can assume that they would engage with a post that tells them about "the best post-workout meals with your products", product names/descriptions with the "health" keyword, or recipes like "healthy recipes for family functions". Knowing what your audience is interested in allows you to curate content that relates best to those interests.

3. What to do with that information...
You have figured out your audiences interests and their demographic, maybe you want to find out more about them - maybe you want to know what social media platform they use the most, or if they use their email for updates. There are many different types of data you can collect through different analysis.  

Having the right data about your target audience is important for "organic (non-paid) promotion". This data can be used to create targeted posts (with specific keywords), an email campaign with specific themes, or even online ads.
We recommend creating a post that speaks to your target audience's character traits, and posting a sponsored ad. In tandem, it's a great way to reach a vast audience quickly.

After attracting new clients from your 'relatable posts', hopefully you can turn those new customer into loyal customers!