If you were to track your time spent on different tasks at work, you'd likely be appalled at how long certain tasks take. Now - how can you cut that time in half? It's not about working harder, it's about working smarter.
For most people in the food industry, we've found that the most time-consuming areas are related to admin and operations work. Luckily, there are a host of applications that you can utilize to simplify those tedious tasks that you are dreading so much!
Read on to find out how implementing these new practices and processes can reduce unnecessary time - so you can get back to focusing on how to grow your business.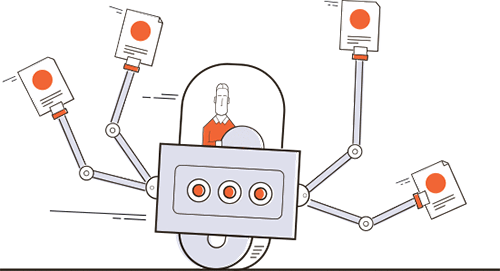 Automating your Fulfillment
Automating your fulfillment not only erases mundane admin tasks, but it allows employees to focus on high-value work. What we mean by automation is finding programs and applications that are designed to do the tasks you don't need to spend time on - such as:  
Automatically updating your inventory
Sending out reminder emails to clients
Sharing marketing content on your social media accounts
Managing payment types
managing shipping routes, etc.
These intelligent applications can tackle the above tasks and more. You just need to search if there is an application out there for what you are looking to reduce time on. Here you will find some of the applications that we use for our client's websites that use automation technologies to save our clients time.
Automate your Communication
Automating things such as updated inventories and email updates will already cut your communication with clients in half. You will no longer need to spend time sending out an email to each customer explaining what is left in stock, they will be able to see your inventory for themselves!
When you create a website with Freshline, your customers will be able to adjust their items from your picklist that includes the updated inventory.
We also offer a unique feature that cuts communication in half. You have the ability to customize delivery and pick-up zones by drawing on the map where you will deliver your items, and at what time they will be delivered. The best part is that your clients get this information sent to them automatically.
Automate your Shipping
Shipping might be one of the biggest challenges when it comes to working online. You may have found yourself staying at work later just processing orders, or searching different prices for shipping companies - if so, then you will want to read this section in order to figure out how to save that time.
We recommend looking into Freshline's automated shipping features that come with our websites. We offer customizable delivery zones and pick-up locations, ordering lead times, and order cut-offs to simplify communication and eliminate post-order changes.  Remember, shipping issues don't just affect your customer, it also affects your reputation. Why spend your time on the tasks that have applications to do it for you?
Investing in a shipping specialist (like our automated application) will make a huge difference in how your business operates.