We hope you're having an awesome spring! It's hard to believe we're already halfway through May.
The Freshline team has had a busy few weeks with some awesome product updates. Here are the latest updates on Freshline:
Contents
---
1. ⚡️ Guest checkout
Shoppers can now browse suppliers' online stores, view availability, toggle service zones, and add items to their cart, without registering for an account up-front. Don't worry - our system will continue to auto-calculate fulfillment schedules, minimums, or product availability on checkout, based on the address entered.
This feature will help suppliers increase checkout conversion and improve the online shopping experience.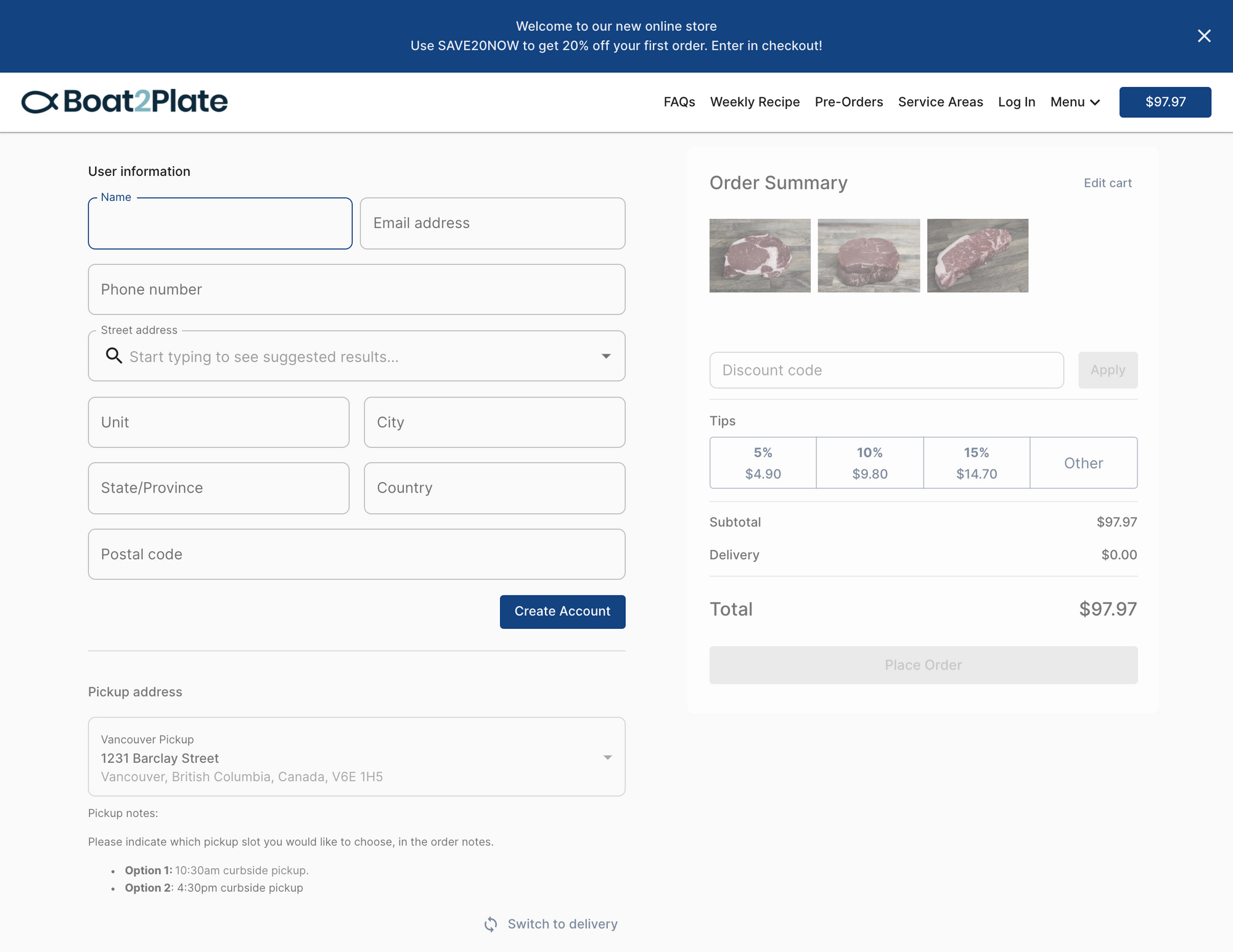 2. 📦 Bulk apply categories and tags
If you find yourself constantly changing categories and tags for your products, you'll be ecstatic about our new bulk adjustment tool for categories and tags.
Suppliers can now choose multiple items and bulk adjust the product category and associated tag(s) in just a few clicks.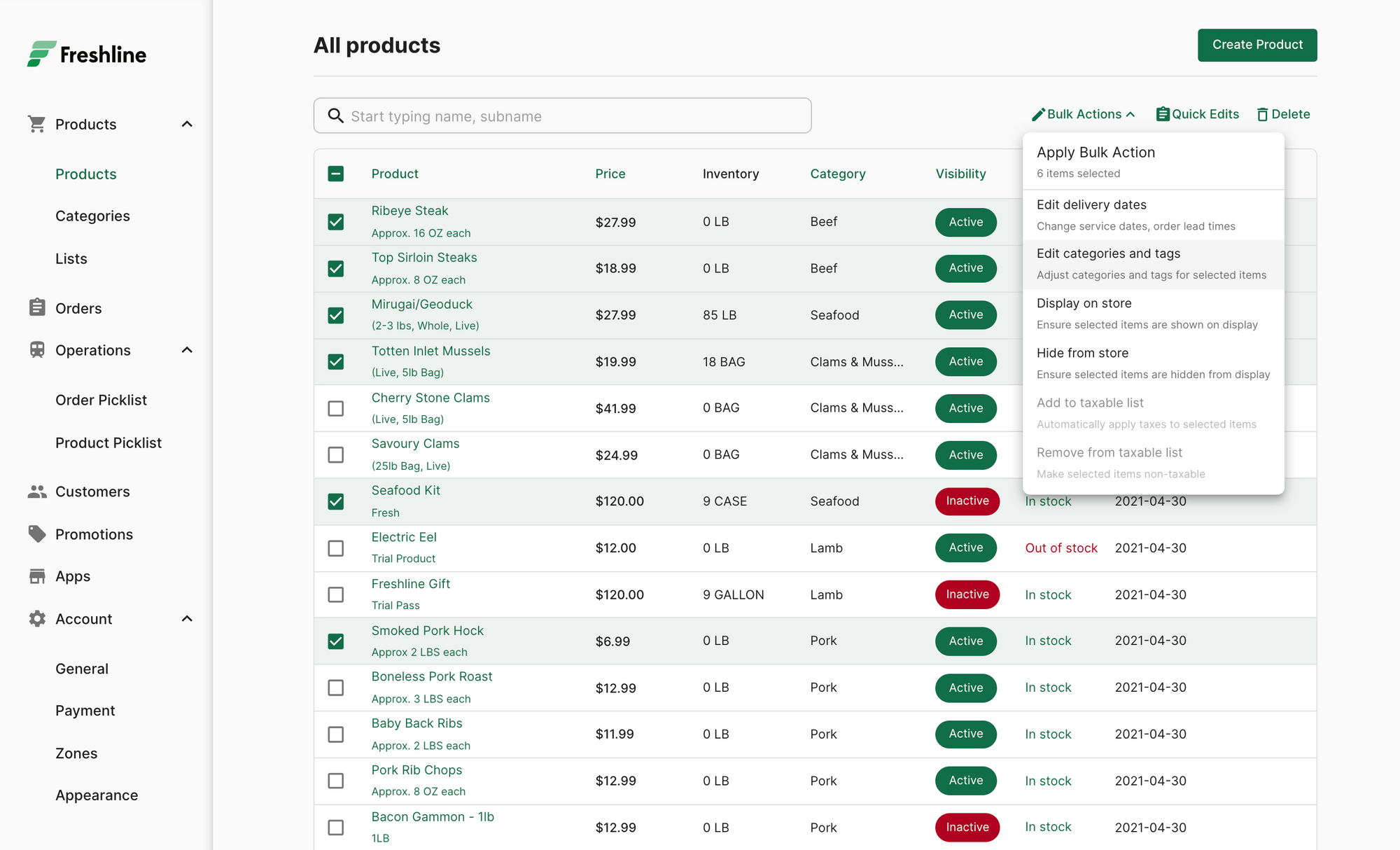 Here's how to get started:
Log onto your Freshline Dashboard
Head to Products -> Products
Choose a selection of items to adjust
Click Bulk Actions -> Edit categories and tags
Select the new Category and Tag(s)
Click save and your products will be updated instantly!
3. 📧 Branded transactional emails for customers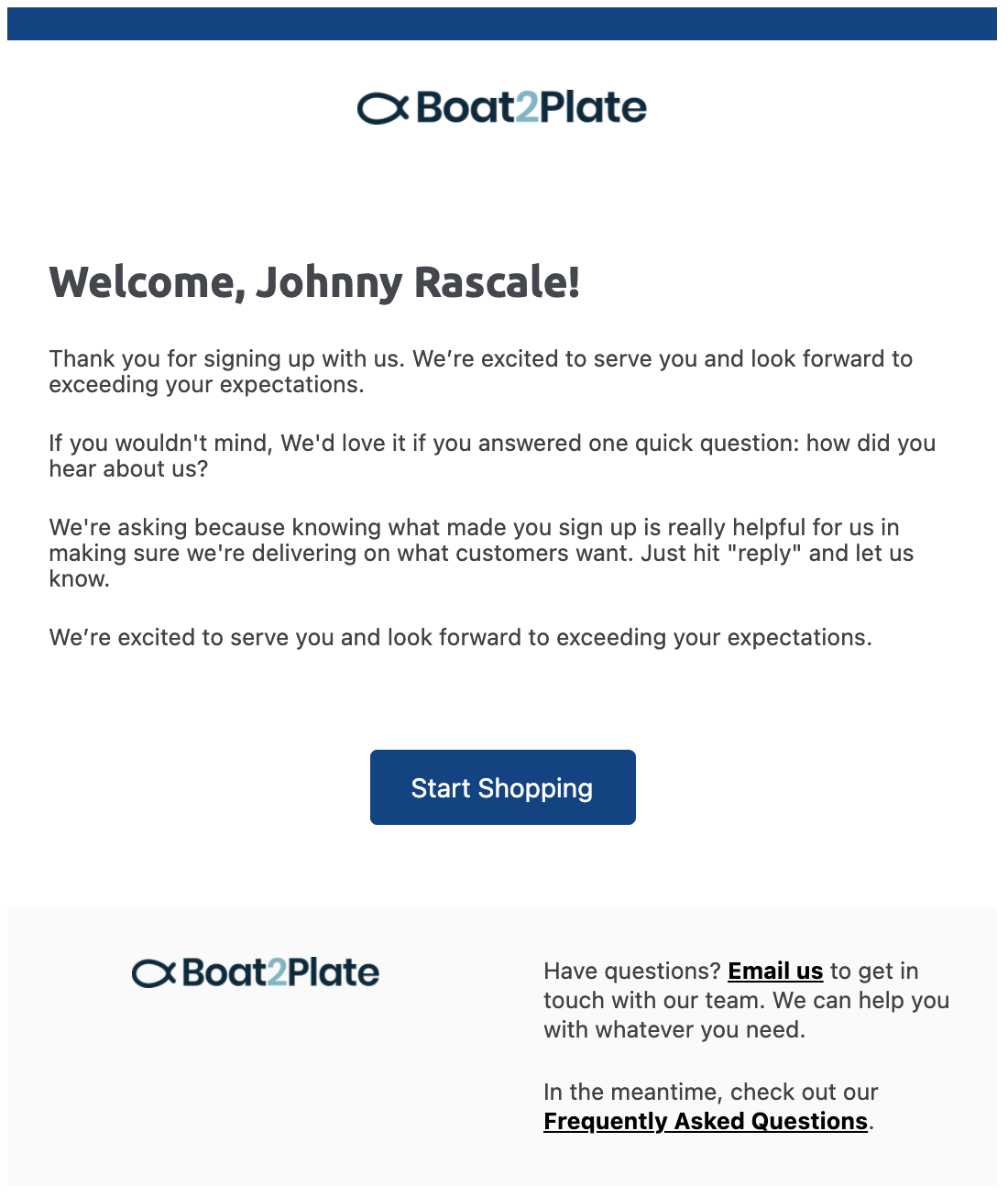 Your transactional emails now fully branded with your own logo, primary color, and links. Branded emails include:
Customer sign up email
Order confirmations
Order modifications
Order fulfillment
Refunds
These emails are now live and can be customized by modifying your store theme color and company logo under your Account Settings on Freshline.
4. 🎨 Redesigned products page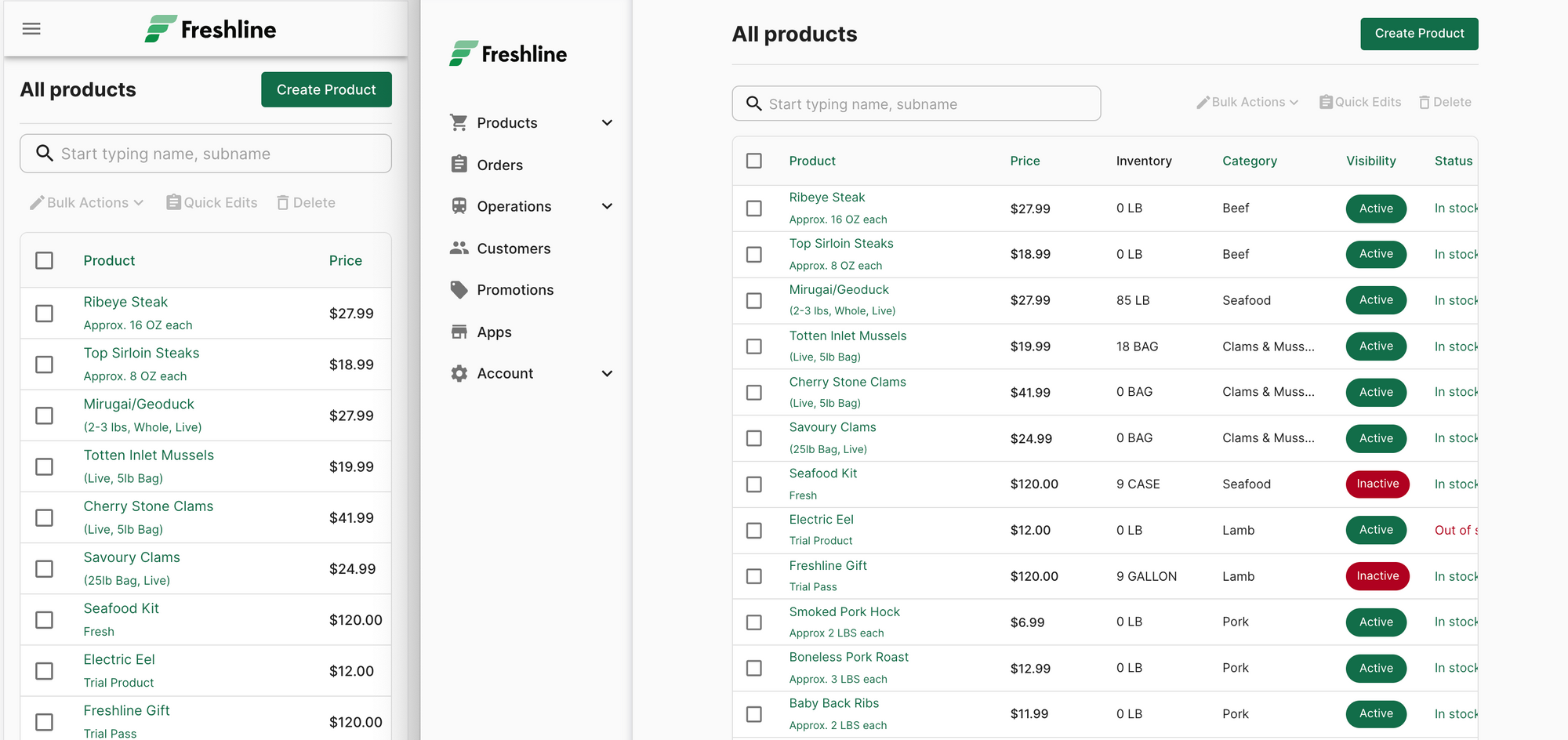 Freshline's products page has been completely overhauled with speed, design, and stability improvements. Changes include:
Central dropdown for bulk actions (changing fulfillment dates, availability, categories) and quick edits
Better, more accurate product searches
150%+ improvement in loading times
Check it out on your Freshline Dashboard!
5. 🎨 Design, performance, and user experience improvements
Several features and pages have been improved. These include:
A Redesigned promotions page
Performance has been vastly improved.
Discount codes are now editable, alongside quick metrics on current usage rates.
Service locations (/locations)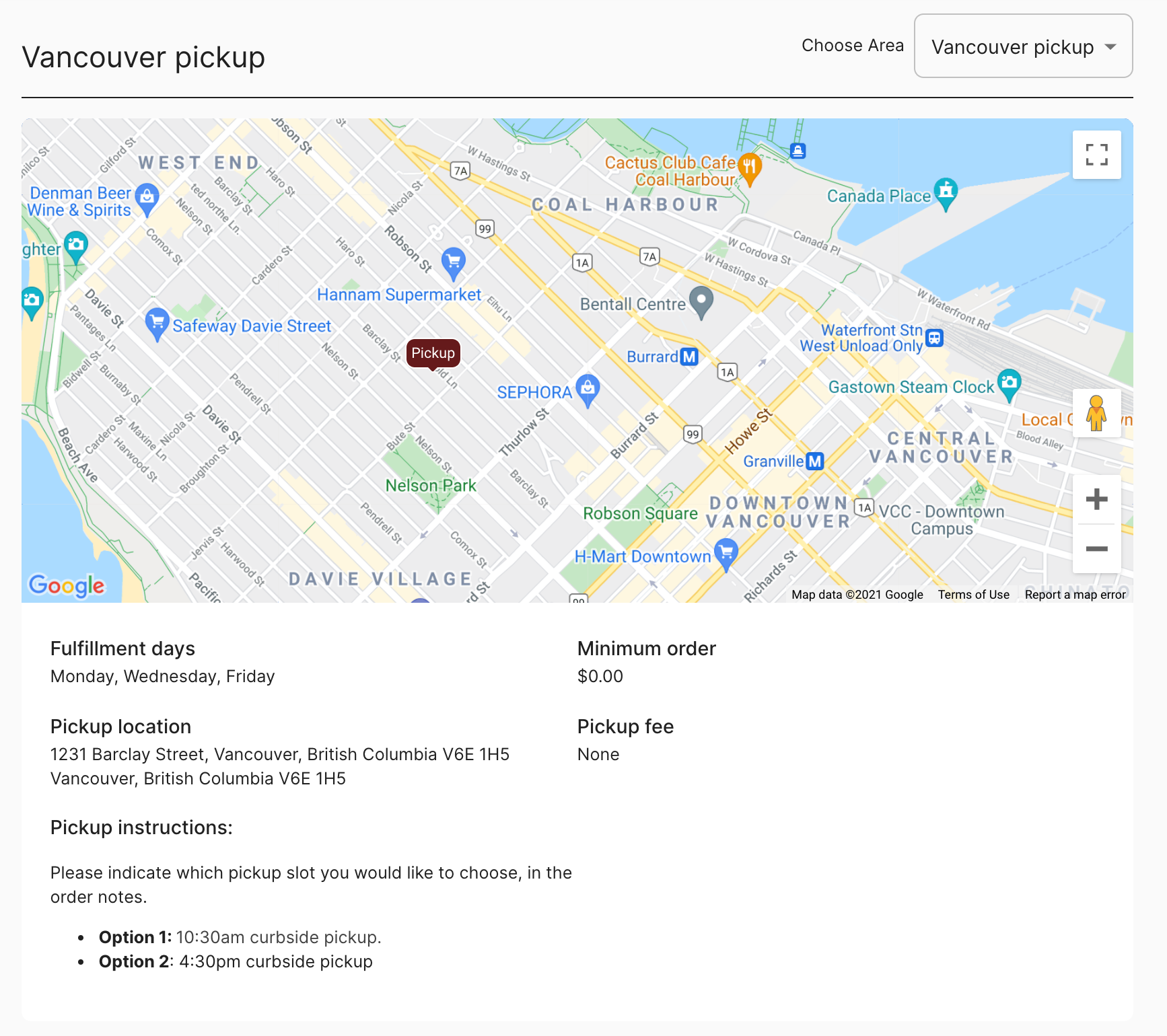 Your auto-generated/auto-updated service location page on the online store has been redesigned for simplicity
Spreadsheet export / report exports
Performance and stability has been improved
Specific export fields now have proper cell formatting - i.e. order totals are of type=Number, allowing you to easily upload the spreadsheet onto external applications or manipulate via Pivot Tables
Optimized picklist / sales sheet printing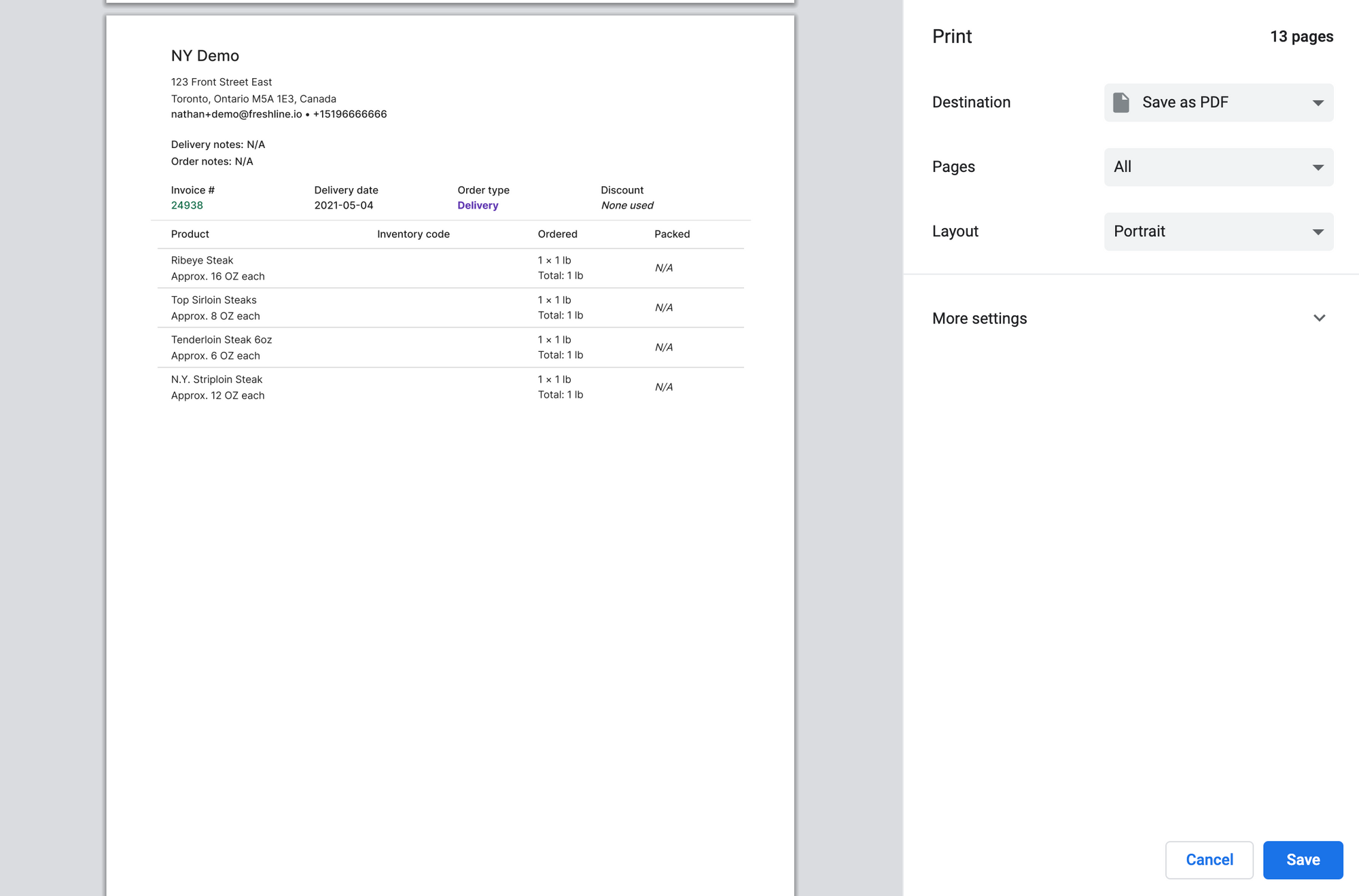 Printed picklist formatting has been optimized to ensure orders fit on one page, even with up to 15 products per order.
Toggle order cancellation emails
You can now choose whether you would like to send order cancellation emails for those cancelled via your dashboard.
---
We hope you enjoy these updates. As always, please reach out if you have any questions, comments, or requests. We love hearing from you!
Joseph Lee, Co-founder