Contents
We're back with another update 👋🏽
Our sales and product teams are picking up steam heading into the busy summer months. Fittingly, we're sharing another update on some cool features that have recently gone live on Freshline.
Missed our last few updates? Check them out here 👈🏻
---
Sales Analytics
Sales analytics has been of the most oft-requested features on Freshline over the past two years. We're excited to deliver our first version of this feature - now live on your Supplier Dashboard!
With Analytics, you can now track important product, customer, and sales metrics - while getting a snapshot of vital business metrics like average order sizes and items per order. Furthermore, using the top-right filter, you can filter your data by:
Time Range (i.e. last 30 days, last 180 days, last year)
Service Location (i.e. top customers/products/order patterns for each distinct pickup, shipping, or delivery areas)
Audience (i.e. sales metrics and patterns for your wholesale, and retail e-commerce channels)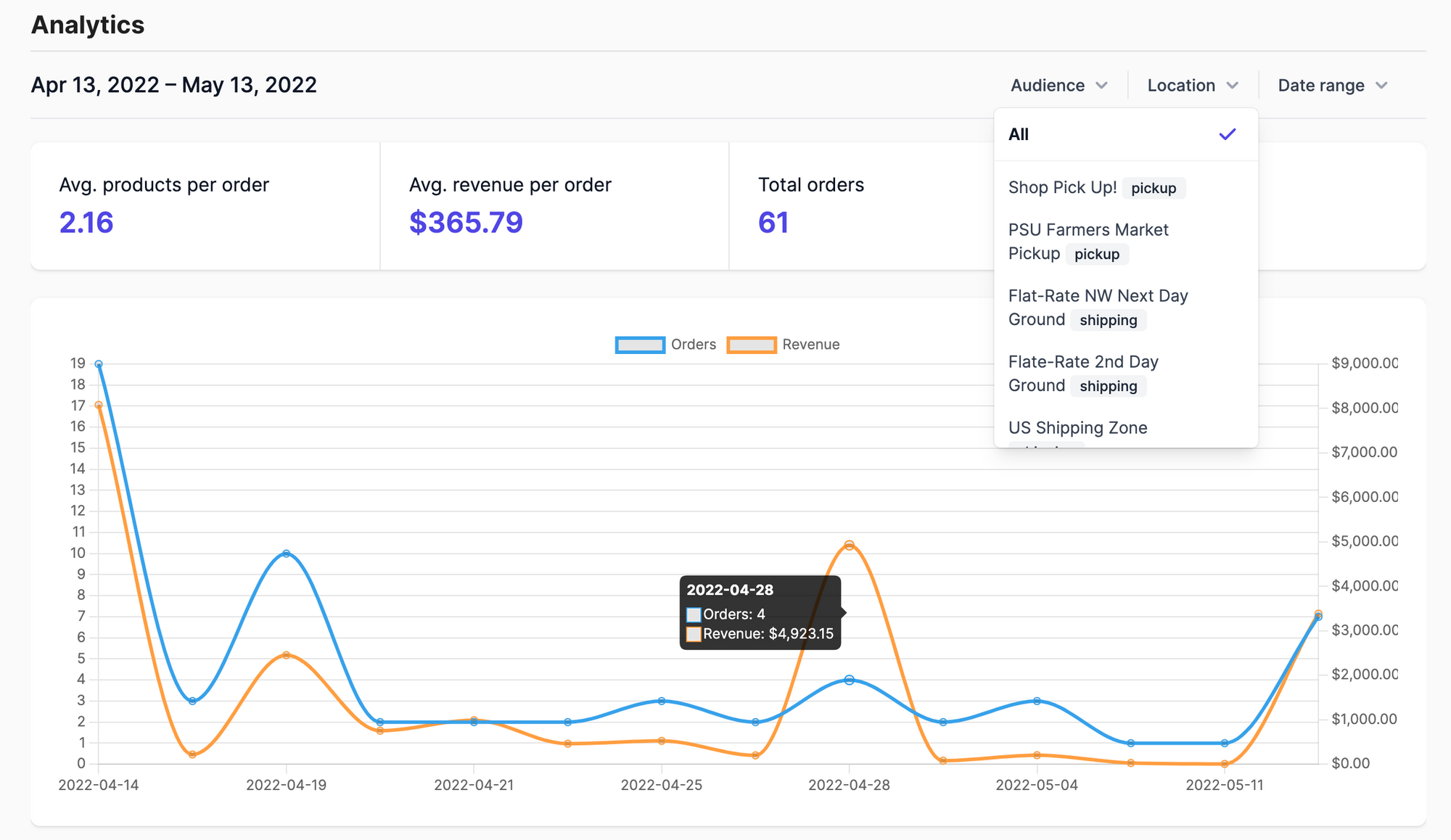 Freshline partners can access analytics by heading to their Analytics page.
---
Download PDF Orders / Invoices
Suppliers can now download PDF invoices for their orders by navigating to a specific order's details page.
Any weight changes, pricing changes, or adjustments to fulfillment details will automatically be reflected in your invoice copy, in real time:
Furthermore, your customers (restricted to wholesale ordering only, for now) will be able to access all of their historical invoices and download a PDF copy - complete with correct fulfillment details, pricing, and final packed weights.
This download functionality is restricted to orders that are either fulfilled or paid, to ensure the downloaded copy has the finalized order details like item weights and pricing.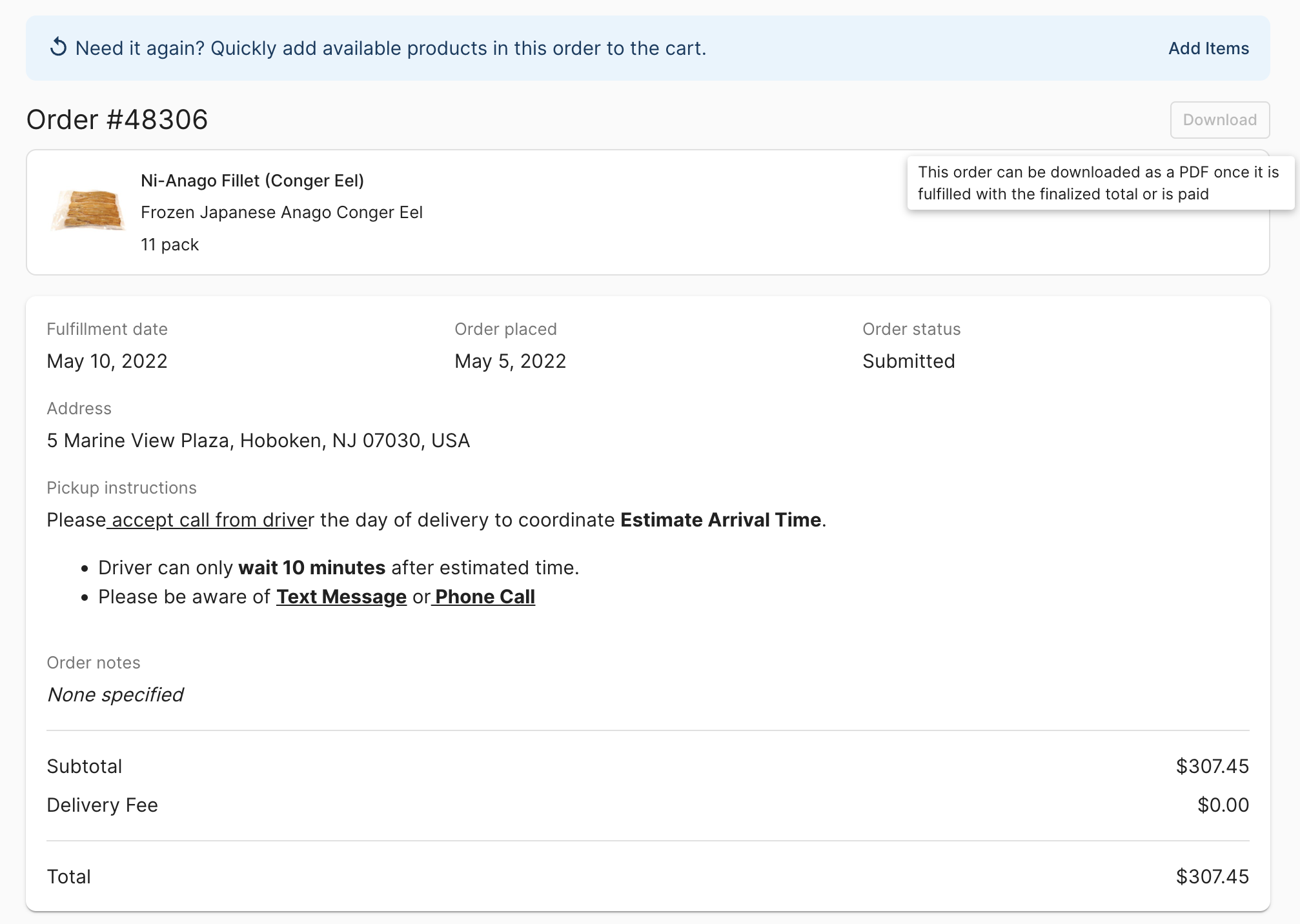 ---
Quickbooks CSV Exports
For suppliers using Quickbooks for their bookkeeping, we've added an easier way to seamlessly sync your Freshline orders onto Quickbooks.
Here's how it works:
Navigate to your Orders page and optionally sort/filter your results by date range, audience, or status
Click "Export" and choose the "Export to QBO" option
This will generate a formatted CSV file that can be saved by clicking the "Download" button
Import this onto QBO with just a few clicks, by following the on-screen instructions
---
Other Improvements
Added padding to the mobile bottom menu section for iOS devices with swipe indicators
Fix styling issue for iOS devices for wholesale custom quantity picker
Fix styling issue for line item details on wholesale orders on mobile
Better 404/500 pages for customers
Other bug fixes, performance  improvements, and stability improvements
---
As always, any feedback, feature requests, or comments are really appreciated. We love hearing from you!
Joseph Lee
Co-founder @ Freshline