Here's a quick product update to kick off the start of fall season! Read on below for the latest updates on the Freshline platform.
Contents
Missed our past updates? Check it out here.
---
Homepage Improvements
Simplified Homepage
We've received your feedback and we've listened!
In an effort to minimize information overload, declutter the homepage, and simplify navigation (while maximizing product discovery), your home page product list has been simplified.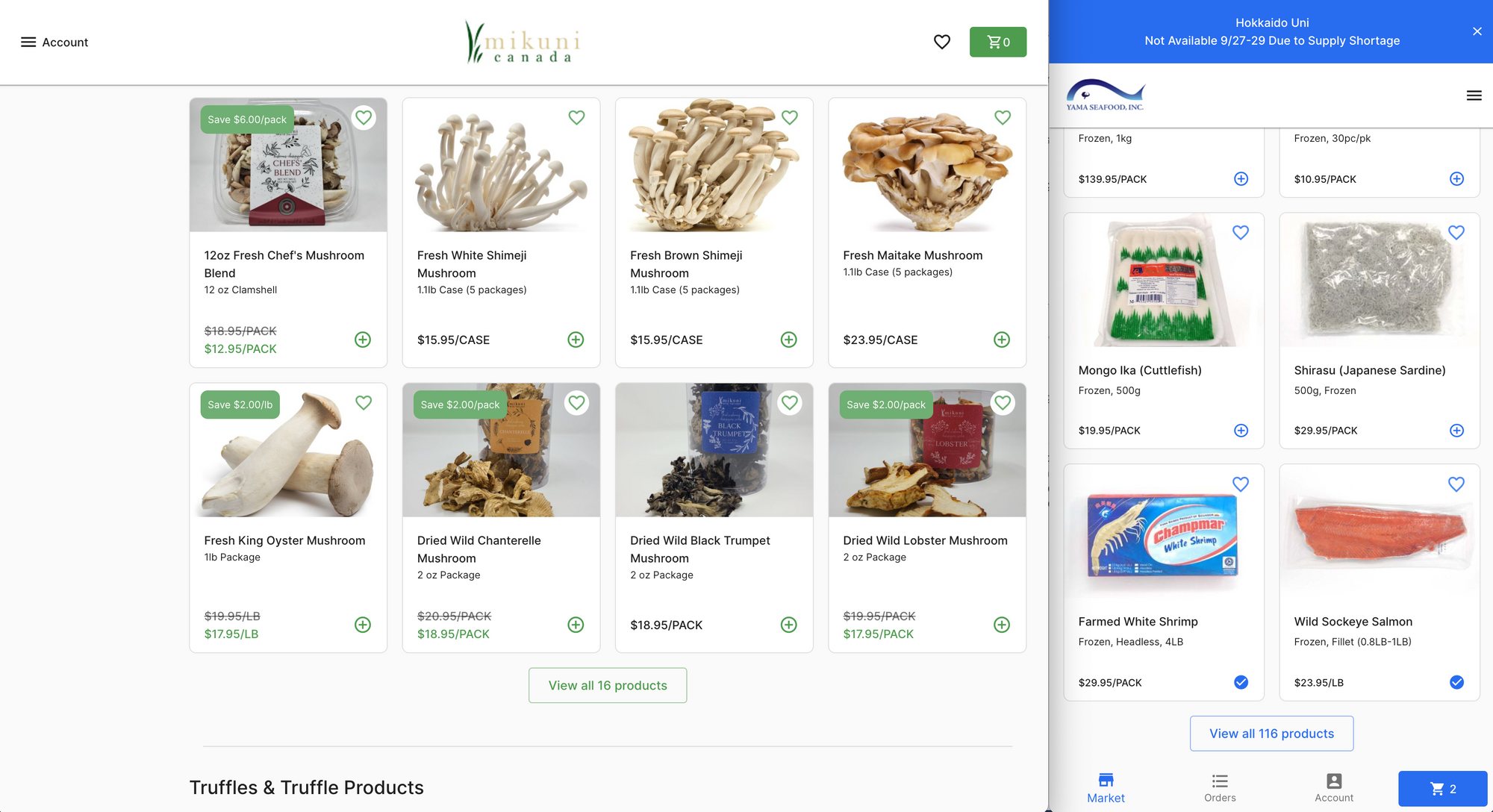 Now, your homepage displays a limited number of items per category, with a user prompt to view all items within the category. This change was implemented for a couple of reasons:
This new layout will significantly increase page load times (20-25% in certain cases) - which can be one of the biggest factors in checkout conversion. Speed is especially paramount in mobile users (~50% of all shoppers), where they often rely on slower mobile data.
As mentioned above, this layout helps decrease information overload, declutter the interface, and simplify navigation - while maintaining seamless product and category discovery
In addition to this change, customers can now view All Products within a supplier's storefront by clicking the All Products link on the left sidebar (i.e. suppliername.com/all)
Paginated pages with infinite scrolling
All pages containing a collection of products (Home, Lists, Categories) now support pagination for faster page load times. By default, 36 items are shown per load - with additional items being fetched dynamically as the user scrolls down the list of items.
While minor, these speed optimizations have an outsized impact on checkout conversion!
SEO Improvements
When you're selling online, SEO (short for search engine optimization) can be a critical component to increasing organic customer growth - without having to spend resources on ads, campaigns, or marketing channels.
This is why we're excited to release a suite of SEO-enhancing features. These are enabled without suppliers needing to take any action:
Auto-generated sitemaps
A sitemap is dynamically (and automatically) created for all of your store pages (Lists, Products, Market, Service Locations, etc) - helping search engines better index your store and improve SEO. Learn more about sitemaps here.
Link unfurling and previews
Freshline now extracts and visualizes key data to customers whenever you choose to share your store link, product URL, or sub-page on social media or chat channels. This helps drive contextual information (without someone needing to click the link) and engagement (through photos, stock status, etc).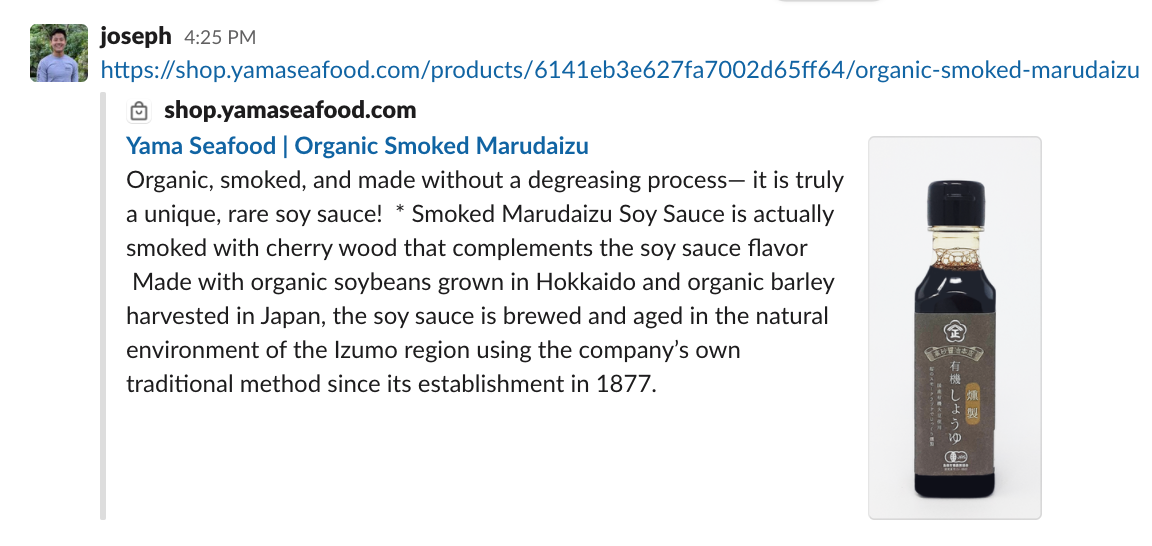 Schema.org data
All Freshline stores now support Schema data, which are structured data standards supported by major search engines. This creates an enhanced description of the content shared, helping boost SEO and provide glanceable information.
Microdata
Used by tools such as Facebook Shop - you can now add your products directly onto your Facebook shopping and other platforms.
Product name in URL
Your product's URL now includes the name of the product you're selling - helping boost SEO. All prior links to your products will continue to work.


Minor Updates & Fixes
Authorization disclaimer on checkout: Displayed for suppliers utilizing a payment multiplier > 1 for weight revisions. This note will help relieve any support questions about the discrepancy between ordered totals and pre-authorized holds on a customer's credit card.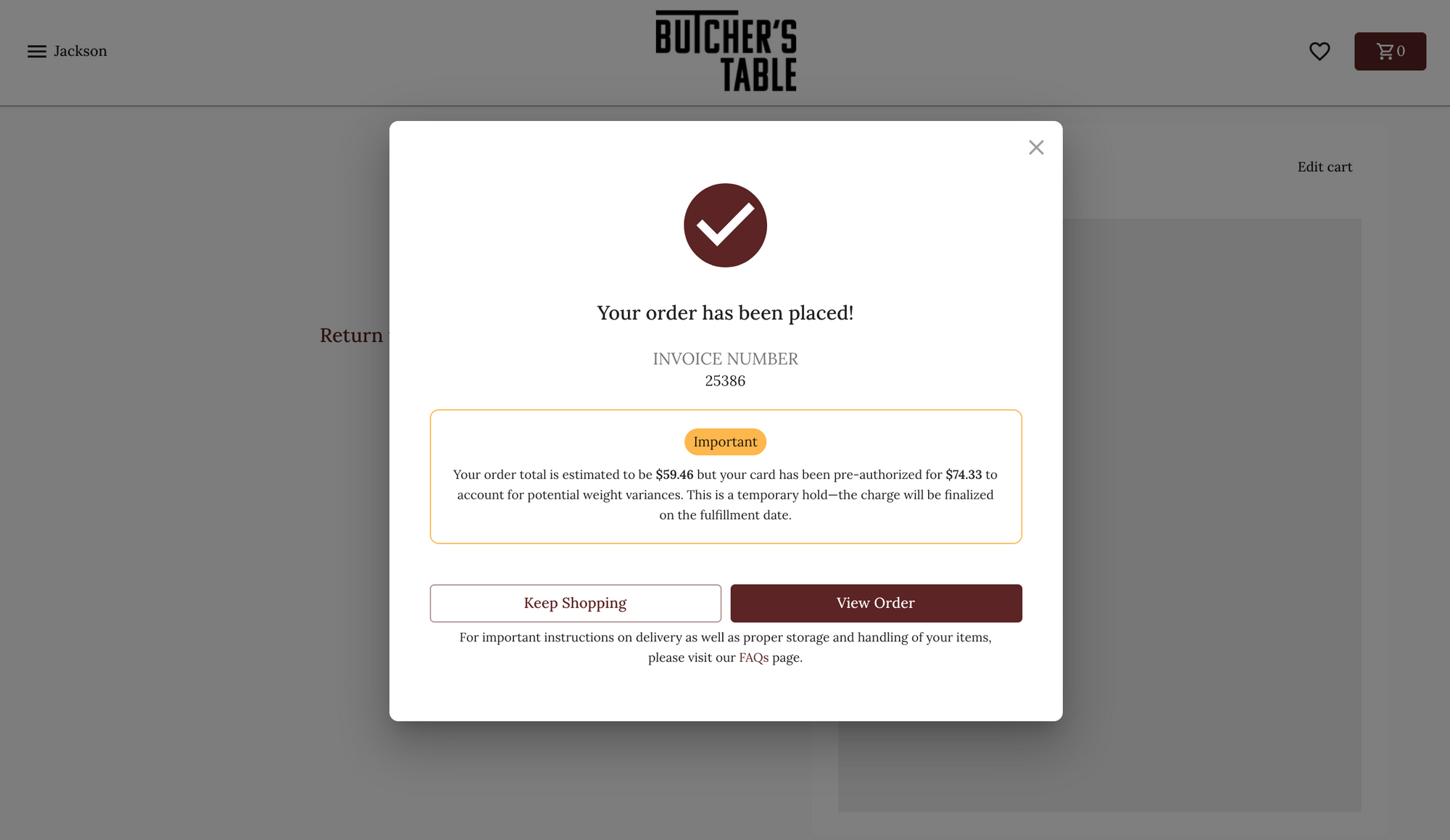 Store search improvements: Search has been tweaked and improved to provide fine-tuned results.
Product picklist improvements: Performance, design updates, and print fixes (Safari) have been made.
GA improvements: Automatic triggering of advanced Google Analytics for conversion tracking.
Preview: B2B Ordering for Restaurants
Over the past few months, we've been busy collaborating with companies across North America to scope, design, and build the best B2B ordering platform for perishable food suppliers.
With our prior experience building a successful wholesale seafood marketplace, coupled with a talented engineering team, we're confident in our ability to help suppliers:
Get their time back: every minute you waste on manual orders, data entry, mistakes - you could be selling more.
Unlock new data & insights: analyze SKU popularity, customer trends, lifetime value, and potential churn.
Expand sales reach: manage more accounts per rep and draw in new customers with SEO-optimized, discoverable product catalogues.
Get a sneak peek at what our B2B progress here ⤵️
---
We hope you enjoy these updates.
As always, please reach out if you have any questions, comments, or requests. We love hearing from you!
Joseph Lee, Co-founder