Contents
Greetings from Freshline 👋🏽
Happy 2022! It's been a busy two months, where the team has been focused on working diligently to improve our existing platform while pushing out updates to our wholesale ordering platform.
As such, this update focuses mostly on B2B wholesale ordering, which is now open to all farmers, wholesalers, and food distributors 🚛 🫑 🦀 🥩
But fear not - we also have an extensive list of updates and improvements for non-wholesale/B2B partners! Read on below to learn more about our latest updates - many of which are live starting today:
Missed our last few updates? Check them out here 👈🏻
---
⚡️ Wholesale B2B Ordering ⚡️
Freshline's B2B online ordering portal makes receiving and managing orders 10x more efficient.
With B2B Ordering, suppliers can save hours each week, empower sales staff, streamline backend work, while unlocking new data to help grow the business. Here's a step by step guide of how it works:
1. Create a Price List

Partners on Freshline's premium plans can navigate to the new Wholesale -> Price Lists tab. From here, you can create multiple price lists, each with its own product availability and/or pricing.
To remove an item's availability from a price list, simply click the delete icon on the right hand side.
To override an item's default price for a specific price list, simply enter a override value for the item on the list.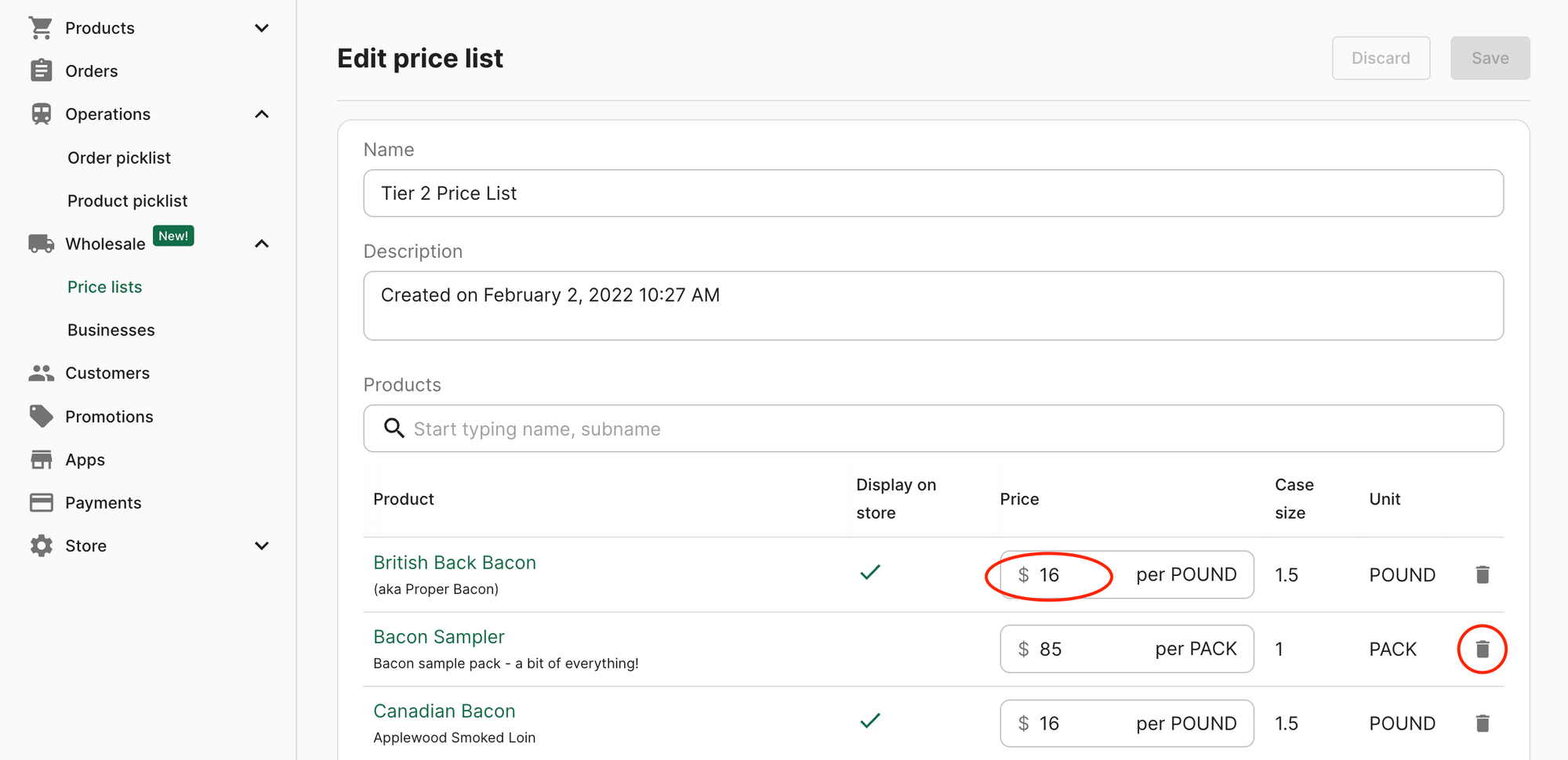 Finally, to manage access to this list, simply scroll down to the input titled 'Businesses with access', choose the specific accounts to provide access to, and click Save.

You can create as many price lists as you would like (e.g. Tier 1, Tier 2, Tier 3, or a list for a specific customer).
2. Set a Default Price List
After creating a price list, you can choose your default list. This catalogue is the list of products that are displayed to new visitors on your wholesale store.
These customers will be able to browse through this list's product availability, photos, and descriptions. But don't worry - sensitive pricing information is hidden until they log in with an approved account.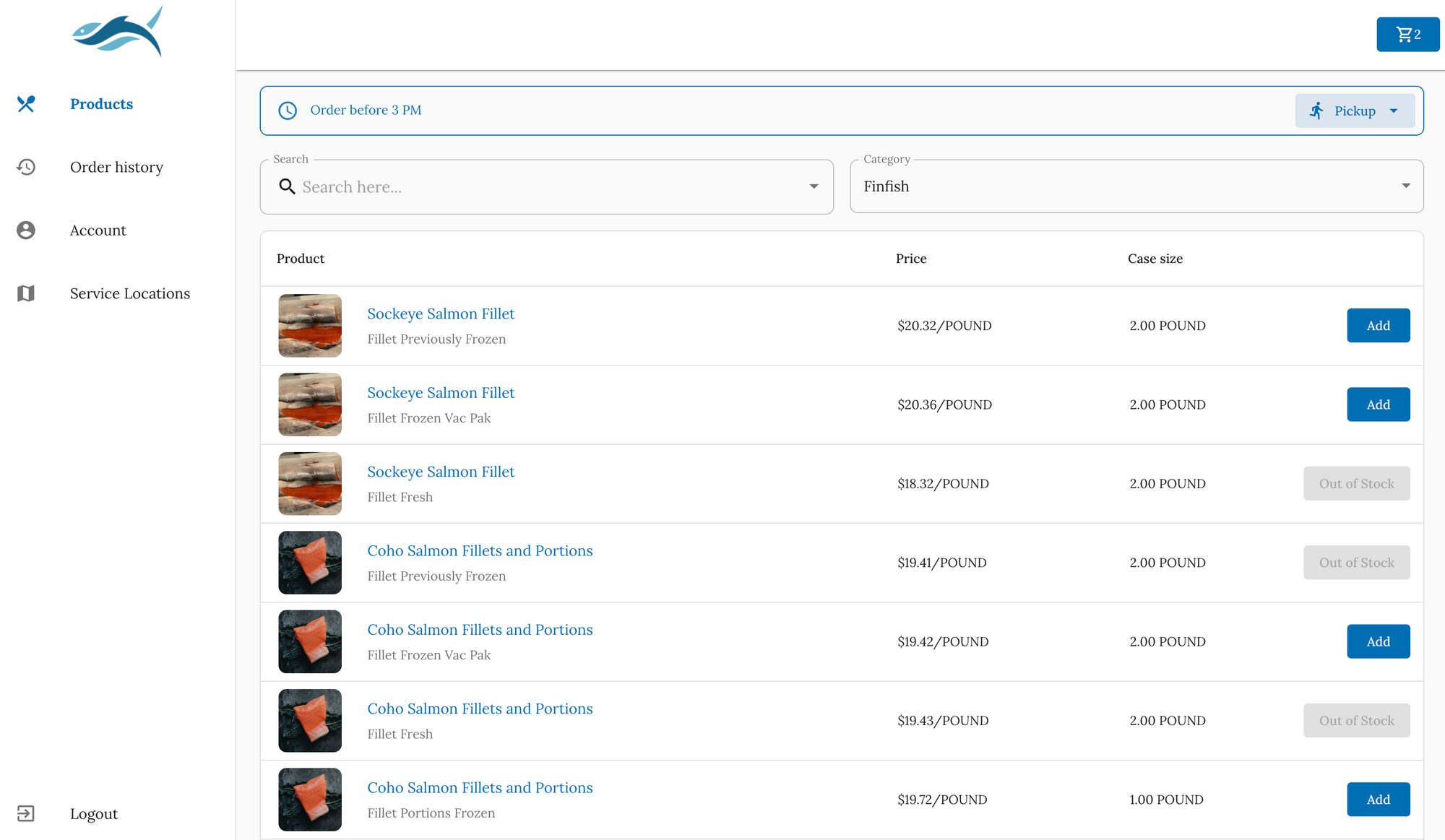 3. Business Accounts Sign Up
After you've set up your wholesale store, you can link it directly on your website, social media, and email campaigns. This catalogue will also be accessible to search engines & prospective customers - which was not possible with static, PDF-based product catalogues.
Interested wholesale customers can browse your products and sign up for an account in less than 2 minutes. Upon registration, you'll receive an email notification with the client's details, alongside a link to approve or deny their access.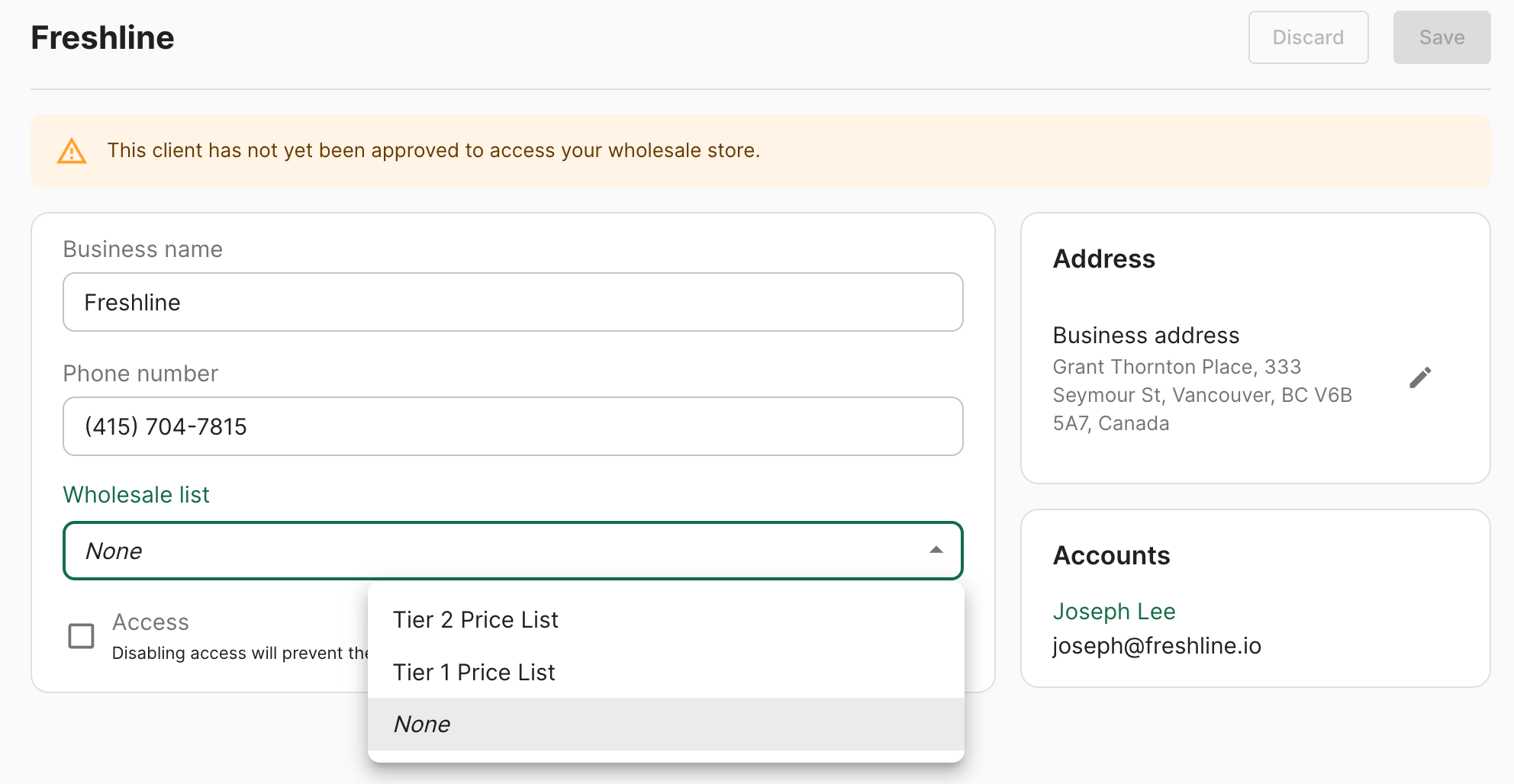 Alternatively, you can create a wholesale account for your customers, via the Wholesale Account Create Page.
4. Assign a Price List to the Customer
Once you've decided to approve an account, you need to assign a Price List to the customer. The customer will have access to the specific product availability and pricing that is specified on this list.
Assigning a list is as simple as choosing the Wholesale list under the a specific account's Business page. Alternatively, you can assign a client to an existing price list by scrolling to the bottom section of a specific Price List page.
Once approved, the wholesale customer will receive an approval email letting them know they're ready to start ordering.
5. Say Goodbye to Manual Order Entry ✌🏽
No more attempting to decipher vague voicemail, 1am text orders, or wasting hours on manual order entry. All of your delivery zones, order cutoffs, and fulfillment schedules are integrated directly into your wholesale ordering portal.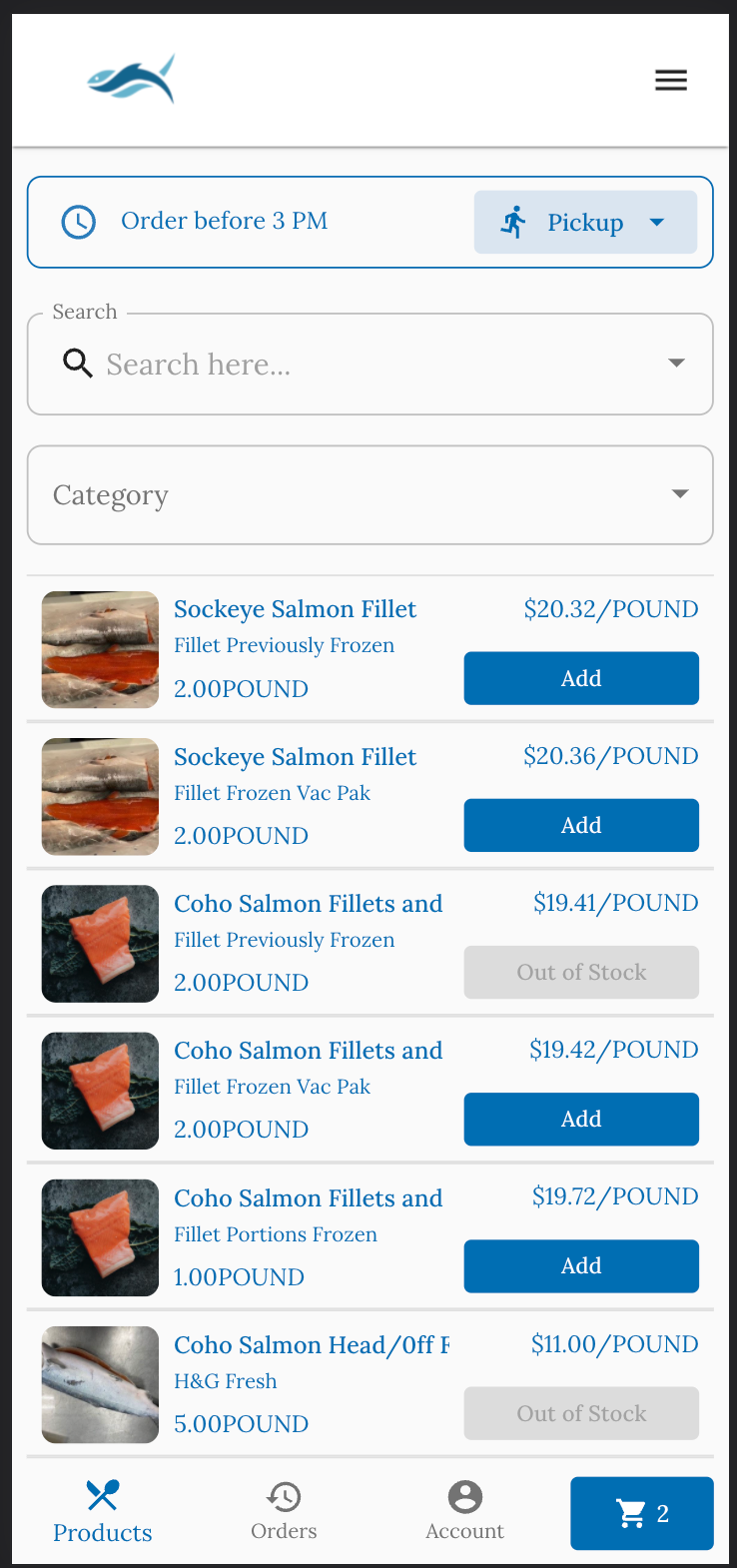 After placing orders, wholesale customers can see all of their order history in one place. Furthermore, by navigating to the Order history page, they can quickly re-order the items from their last order: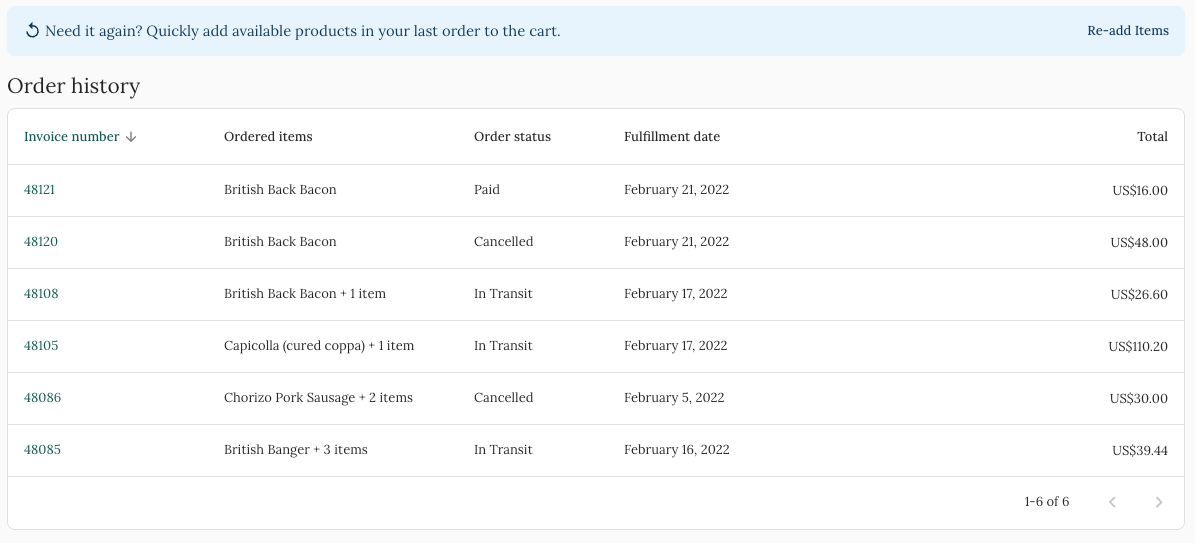 Alternatively, they can click into a specific order and quickly re-add the items from that specific order to their cart:

On the backend, you can manage both wholesale and retail orders - including centralized picklists, order/product management, and inventory - through one seamless backend.

6. Sync your sales, inventory, and finances directly with your backend ERP or Accounting Software
Soon, we'll be pushing out an update to sync your Freshline order and inventory data with all major ERPs and accounting systems through our open APIs. Coming soon!
---
🎁 Other Platform Updates 🎁
We haven't forgotten about non-wholesale customers! Here are some fresh, non-wholesale updates to your Freshline platform:
---
Product Cancellation Rules
We've made it easy to set product-specific cancellation rules to help manage your risk and supply ordering. This cancellation feature is ideal for:
Highly perishable items;
Items that must be pre-ordered and are thus non-cancellable;
Or items that need to be reserved in advance;
Now, when a customer attempts to cancel an order with a restricted cancellation item, every line item on the order will be checked to determine if the entire order can be cancelled.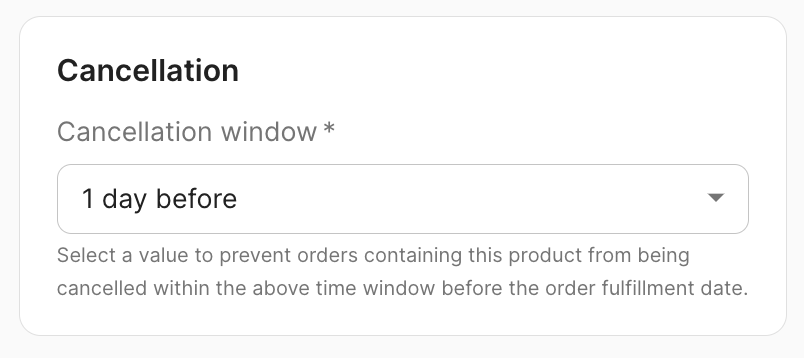 To set these product-specific cancellation rules, navigate to a product on your dashboard and choose from the dropdown options from the Cancellation section.
---
Custom Notes for Delivery and Shipping
You can now include handy notes for all service locations, including delivery and shipping. This is in addition to the customer's delivery instructions and order notes. Previously, the location notes/instruction section was limited to pickup.

This is helpful to convey contextual information like:
Delivery: "We will text you 30 minutes out from your delivery location. Please have your phone handy or leave an ice box by your door."
Shipping: "Your items will be shipped via carrier. Please note that you must be home to accept the order on the day of delivery."
This notes/instruction section is available as an optional field under your specific Service Locations pages.
---
Improved Order Search on Dashboard
Order searching has been improved - with faster searching, contextual information, and more searchable fields.

This update also includes detailed filtering and sorting on the Customers page. Try this out on the Customers or Orders page on your Supplier Dashboard.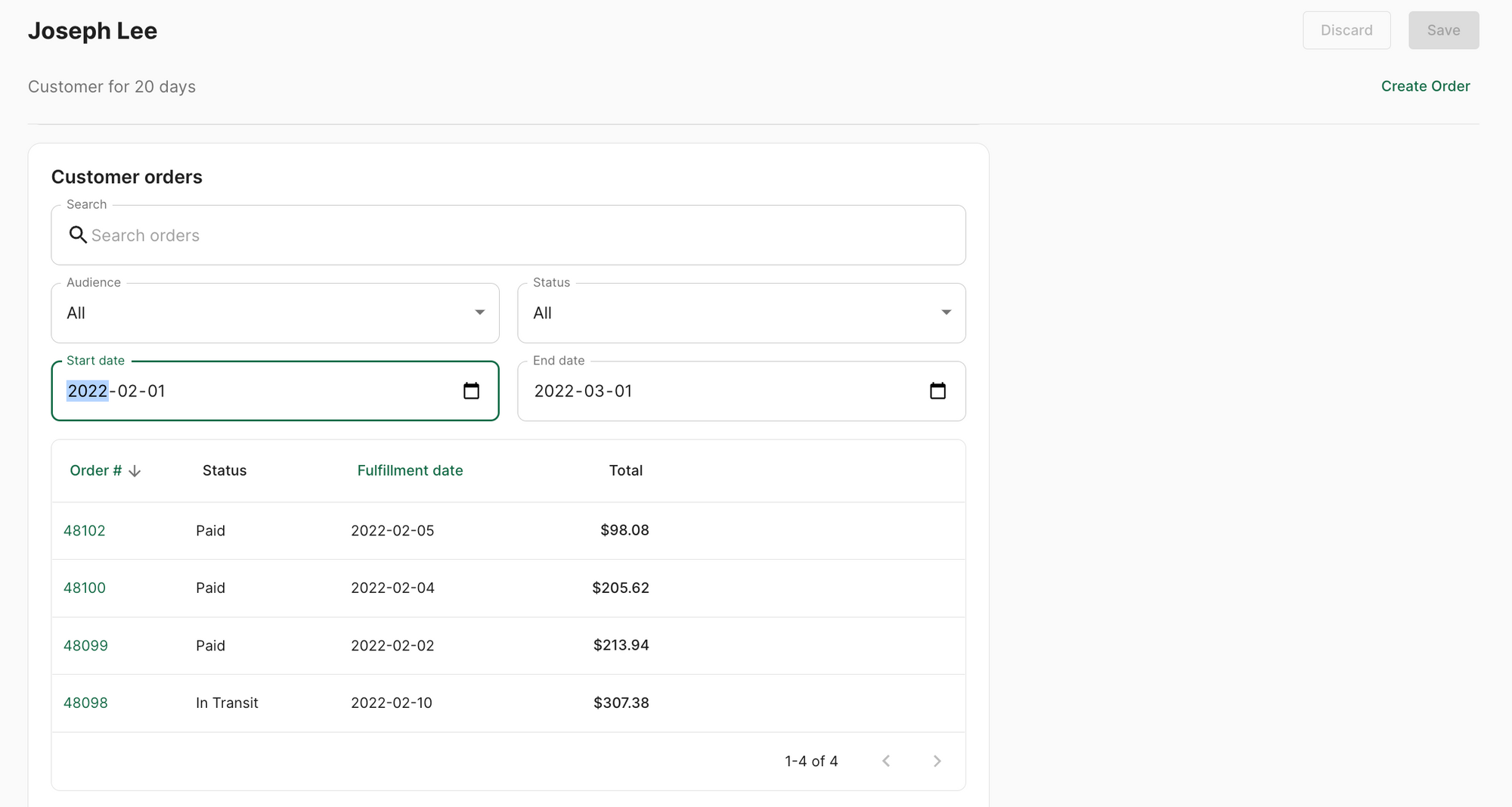 ---
Order Status Toggle
Suppliers can now manually change the statuses of their orders, with the ability to toggle between:
"Upcoming"
"In Transit"
"Payment Failed"
"Paid"

As usual, your order statuses will automatically be updated by the Freshline system based on payment statuses and fulfillment cycles (i.e. orders are auto-charged and marked as paid on the day of fulfillment).
This manual toggle allows suppliers to override this system and adjust orders to their liking, as long as it has not been paid yet.
---
New Hero Carousel Style
Suppliers now have access to an additional hero carousel style in their Appearance Settings.

---
Audience Picker
Suppliers running both wholesale and retail ordering platforms can now filter and sort their orders, pick lists, and packing lists by retail, wholesale, or all orders. Find this update on the Orders and Operations pages.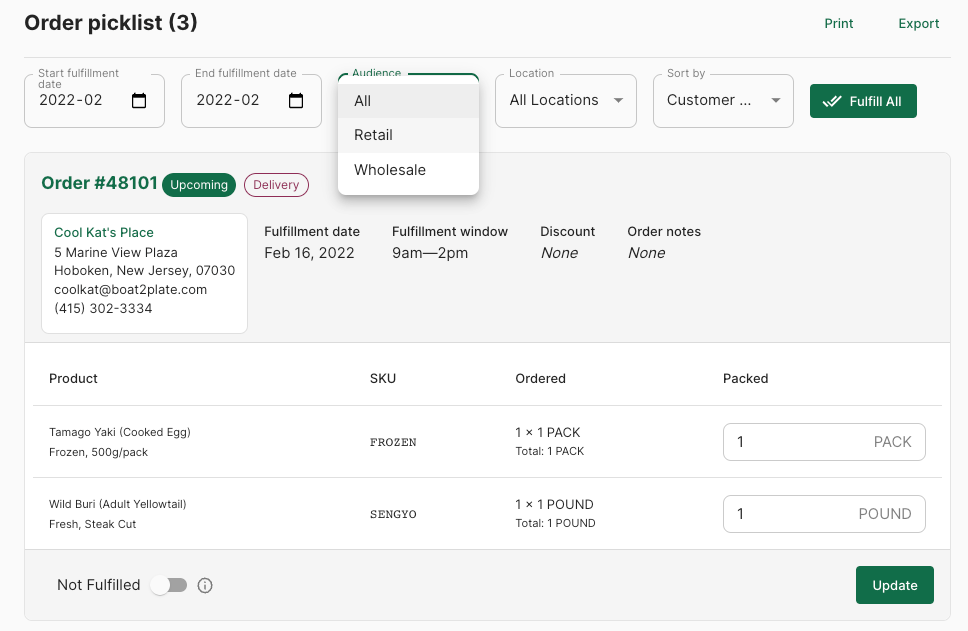 ---
Social Media Links on Store Footer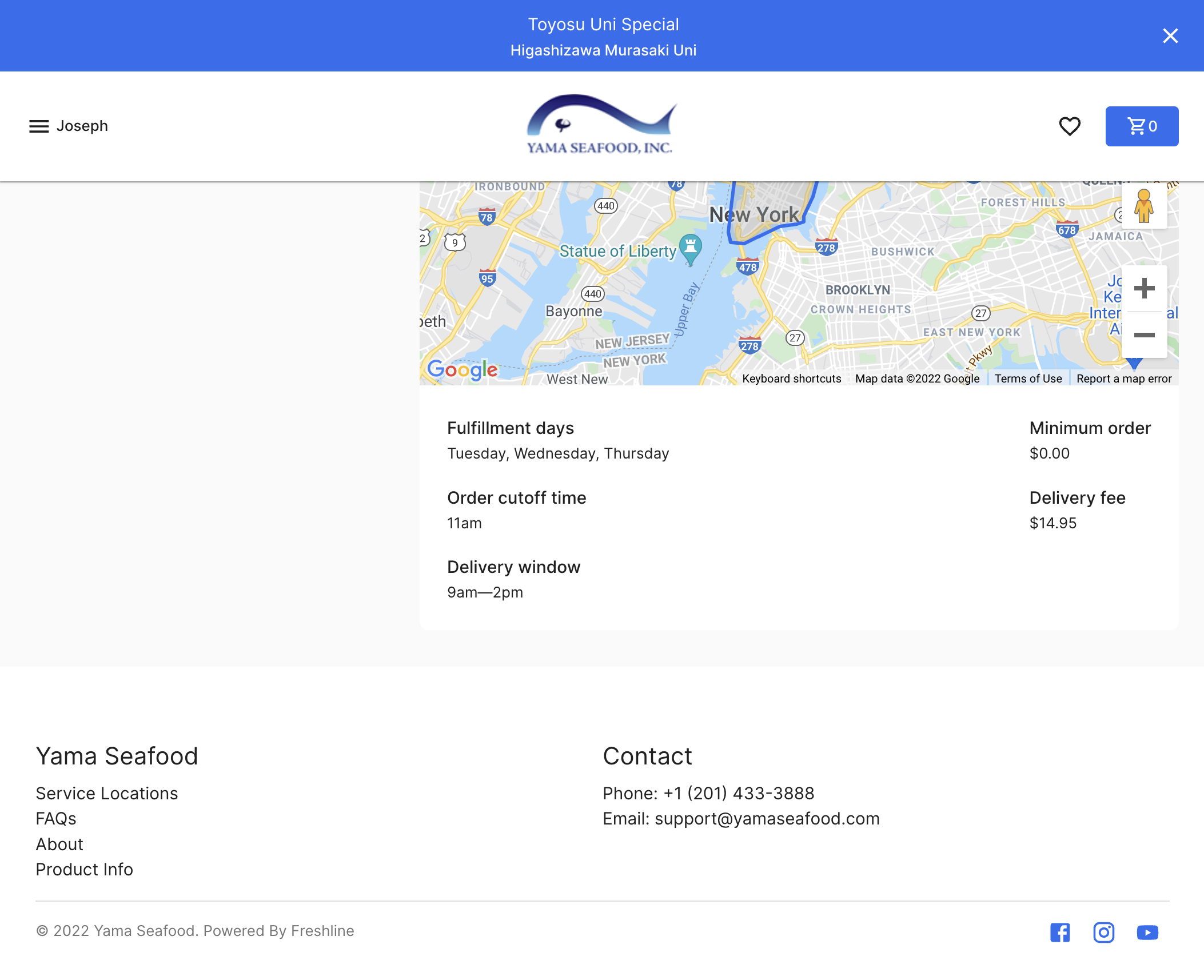 Suppliers can now add their social links (Facebook, Twitter, Instagram, Youtube) to their footer. Once links are added, they will display automatically on the right-hand side of their footer. This section is now visible on desktop, tablet, and mobile devices.
These links can be entered or edited through the Store -> General section on your dashboard.
---
Products and Customers Export
In addition to improved reliability and speed of order exporting, suppliers can now export their data in more places. In addition, these exports generate reports immediately, without the need to wait for an email export copy.

Find this new Export button on the following pages:
Orders
Order Details
Products
Product Details
Customers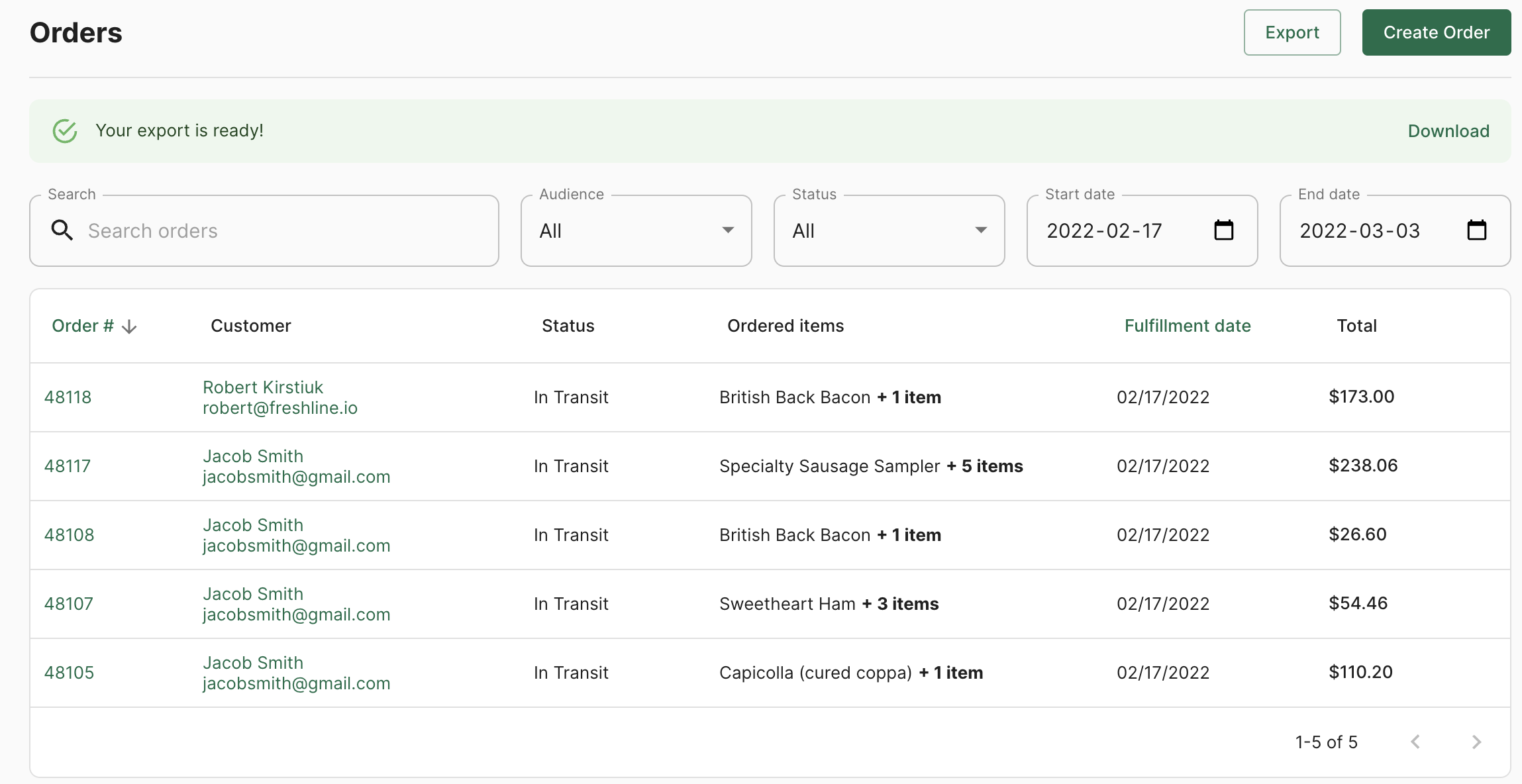 ---
Product Unit Cost on Order Export
Product Unit Cost is now included as an available option in your custom order export.
---
Design Improvements
We've added better formatting of vertically tall & horizontally wide photos on mobile product detail pages
We've added show/hide toggles to all password inputs across dashboard and online store, making it easier to ensure the correct password value is being entered
Lists has been renamed to "Collections" to avoid confusion with Price Lists
---
As always, please reach out if you have any questions, comments, or requests. We love hearing from you!
Joseph Lee, Co-founder